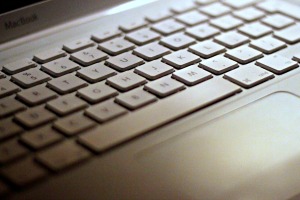 Inbound marketing is powerful, and can lead to monumental changes in the way you do business. I know inbound is a buzzy phrase these days, and so many hot business topics turn out to be little more than hot air, but inbound marketing is very real and it's important. It's how you establish your chops and demonstrate your value. It helps potential customers see if you're the kind of company they'd like to do business with. It shows a commitment to helping people without asking for anything in return.
Depending on what you sell and who you sell it to, inbound marketing can be both less expensive and more effective than outbound. Bring more visitors to your site, show them how you do business and how you help customers, and give them opportunities to become customers. Creating an inbound strategy can dramatically improve your company's bottom line.
Here are five things you need to know about inbound marketing.
1. Inbound marketing is more than just a blog on your company's website.
Blogging is part of the strategy, but there's much more to inbound marketing than that. Social media sites (Facebook, Twitter, LinkedIn, Pinterest, etc.) are where your customers are hanging out and communicating with each other. Companies are no longer blocking access to those sites. Instead, they're encouraging staff members to interact with their target audiences on the various sites.
2. Speaking of social media, LinkedIn is an underrated tool for customer acquisition.
Remember when people only used LinkedIn when they were looking for a new job? Those days are gone. 43% of marketers have acquired a customer via LinkedIn. Interact with potential customers in the LinkedIn groups. Ask questions. Connect with individuals. Get people talking with you and about you.
3. Inbound marketing drives traffic in two ways.
Businesses who blog regularly get more website traffic. A business that commits to blogging 20 times per month (that's every weekday) gets five times as much traffic to their website by adhering to a content calendar and posting new content every weekday. It's the right kind of traffic, too, because you know that a person who comes and visits your website through your inbound marketing efforts is interested in what you have to say.
4. Inbound marketing makes your company an authority.
Did you know that you could become a known authority in your field simply by acting like one? The Internet levels the playing field. Now all that's needed to show your potential customers that you're someone they should do business with is a nice-looking website with a blog filled with content. You can become a thought leader in your industry as soon as you decide to be one and you write with the tone of someone who knows what they're talking about.
5. The number of landing pages you need on your website will shock you.
Businesses with more than 40 (!) landing pages got 12 times more leads than those with fewer than five. You cannot have too many landing pages! Create more premium content. Add more landing pages. Give your readers more opportunities to become customers.
Inbound is No Longer a Theory
Inbound marketing is no longer a mere theory. It's delivering thought leadership, valuable leads, new customers, and increased revenues and profits for an ever-lengthening list of companies.
Those companies might include your competitors. Is it time for you to learn more and get started?
If you don't know where to begin, start with our free eBook titled "30 Days to Inbound Marketing Success." It's a road map of how to begin, and if you follow it, you'll be up and running with your business blog by the end of your first month.