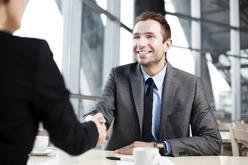 Setting quality appointments is the toughest part of the sales process for most sellers.
Writing and using a valid business reason (VBR) significantly improves the likelihood of securing an appointment with a new business prospect and existing customers who are busy people!
Download the Using Better VBRs sales meeting kit to teach a step-by-step process used by world-class salespeople.
This kit includes:
The Using Better VBRs sales meeting kit leaders guide—your script and all the information you will need to run this sales training workshop
Valid Business Reason overview and examples handout
Valid Business Reason worksheet handout

Do you know other B2B sales consultants that might be interested in this sales meeting kit?
If so, please share this with your network: