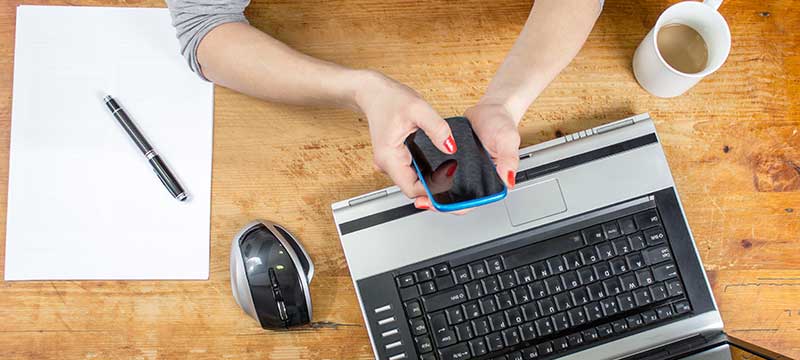 Inbound Marketing has proven effective for just about every kind of business. Business-to-Business (B2B) or Business-to-Consumer (B2C). Companies with simple solutions or ones with complex multi-decision-maker sales processes.
Just about every business type representing multiple segments has had success generating leads and improving sales performance by deploying inbound marketing best practices. As Director of Client Solutions at LeadG2, I provide guidance to organizations who are exploring the potential impact inbound marketing can have on their growth objectives. Recently, a lot of my discussions have been with executives from three specific industries – Media, Staffing & Recruiting, and Professional Services. They are particularly well suited for inbound marketing.
Media—The game has changed, and it's time to change strategies.

Companies who have relied on their sales teams to cold call and generate their own leads are struggling to keep up. This model is prevalent in the media industry. Traditional outbound business development activities are just not as effective as they used to be. Previously, prospecting for new customers was a numbers game. If you were disciplined and put forth a consistent effort, you could count on good things happening. The math was simple:

100 calls = 30 prospects = 3 meetings = 1 new customer.

But no one answers their phone anymore. In fact, it seems like no one responds to (or even opens) unsolicited emails either. The buying paradigm has shifted. Prospects no longer want to be sold to. They don't want any more interruptions. Instead, they want to buy on their terms and timeframe. They're looking for trusted subject matter experts who can educate them and help them discover solutions to their problems. Inbound marketing allows your prospects to find you and "raise their hands" when they're ready to interact with a salesperson. Consequently, inbound marketing generates higher quality and less expensive leads.
Staffing & Recruiting—Targeting multiple segments and buyer personas.
It's important that companies who have multiple buyer personas (decision-makers) deliver the right marketing message to the right audience. This is a common challenge for the Staffing & Recruiting industry. These firms typically are trying to communicate with both hiring managers and job candidates. The marketing message and the sales/recruiting process are distinct for each group. What resonates for one will not work for the other. Consequently, segmentation of market data and message customization are critical. Inbound marketing enables organizations to create customized marketing content specifically designed for each distinct audience and address the unique requirements of each buyer persona. This customized content can then be published and promoted via channels that are appropriate for each audience.
Professional Services—Share your expertise, and be a thought leader.
People seek the services of lawyers, accountants, and consultants for their expertise in a specific discipline. They want advice from subject matter experts and thought leaders. The challenge for the prospect is how to find the right resource in a very crowded field. Being listed in the Yellow Pages and having a website is not enough. People want to do business with firms they know and trust. But if they don't know you, how can they trust you? And if they can't distinguish you from the thousands of other firms that provide your service, how can they get to know you? Inbound marketing is a methodology used to attract the attention of prospects using content creation—content that positions you, your business, and your sales team as thought leaders, subject matter experts, and trusted advisors. According to DemandGen Report, 81% of B2B buyers start the process with a web search.
What will your prospects find when they go to Google looking for solutions in your area of expertise? Will your firm show on the first page of search results?
"80% of business decision-makers prefer to get company information in a series of articles versus an advertisement." —Forrester Research
Create content that answers your prospects' questions before they're asked. Provide valuable information to people who aren't ready to pick up the phone to schedule an appointment. Educate your market. Share your unique point-of-view. Become a trusted resource. Become a thought leader. When your prospect is ready you will be the firm they know. You will be the firm they trust. You will be the firm they call.
If you're in one of these industries and you haven't at least explored inbound marketing for your business, then you're already behind the curve. Your competition is exploring it. Your competition is deploying it. Your competition is already seeing results—more qualified leads, more sales, increased revenue—from their inbound marketing strategies.