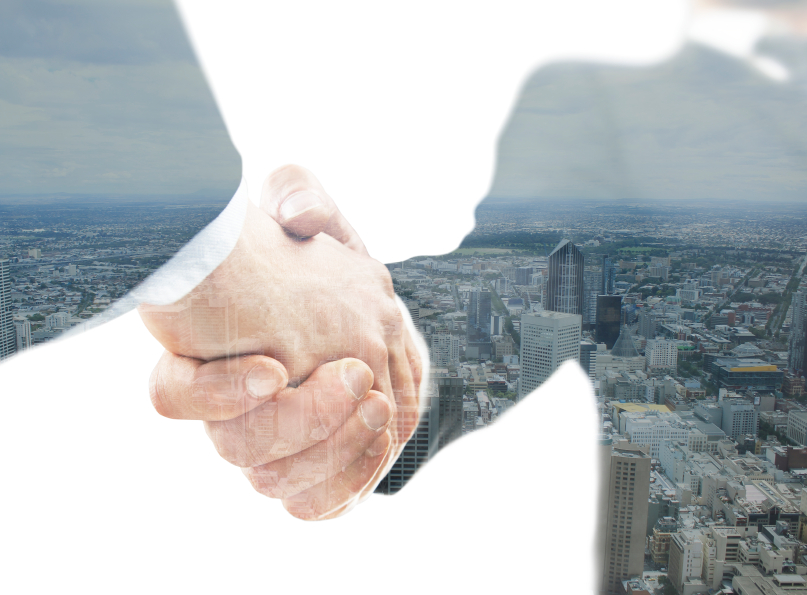 Even the best salespeople struggle to get appointments with new business prospects—here's why:
Decision makers are busy
Many decision makers do not trust salespeople
Most don't value the expertise of salespeople
Salespeople have invested little time and money to develop their personal brand
Salespeople are not connected to people that can open doors to more appointments
Merely calling a prospect or sending an email asking for appointment just won't cut it these days. It takes more than that—salespeople have to take the time to develop their personal brand and use the web to connect with new business prospects before picking up the phone or sending an email to ask for an appointment!
The Power of Brand & Connect
For years Greg Giersch from The Center for Sales Strategy believed in the concept and power of developing a personal brand and connecting with prospects so much that he created an online course designed to help salespeople called Brand & Connect. The course is designed to help sellers develop their personal brand, and use the appropriate tools available to connect with new business prospects, and overcome the hurdles that get in the way of setting appointments.
In a recent interview Greg shared some thoughts about his recent venture Brand & Connect. Here's some highlights form our conversation:
What was the impetus behind Brand & Connect?
The short answer is that today potential clients are researching salespeople online before they ever agree to meet with them. Salespeople are being judged and graded before they ever meet a prospect.
The longer answer is that I've been building this product for years. In 2006 when Twitter first came out, I was an early adopter. Everyone in the office thought, "what is a sales manager doing on Twitter?" They thought I was just "playing online," but I was fascinated by how much you could learn from the early thought leaders and use social media to connect with other professionals around the world.
What will Brand & Connect teach salespeople?
The first half of the course is about building your personal brand—figuring out who you are and what you have to offer. What benefit do you bring to your clients? The second half teaches you how to connect with people, especially prospects. There's an old saying that a good salesperson can sell anything to anyone, but that's not really true. A good salesperson provides the right solution to the right customer.
Doesn't everyone already know his or her skill set?
Surprisingly, often they don't, so we help them consider their brand from three perspectives:
What people

who don't know them

think about them
What people

who do know them

think about them
What

they think

about themselves
Who should take this course?
Ideally, salespeople who need to meet with more prospects, and their managers who need to network with their client base. However, it's a good course for any professional who wants to improve their brand and who needs to get appointments.
What do you hope salespeople will get out of this course?
I hope they get more appointments. Actually, the person that takes this course and does all of the activities will get more appointments. They'll find themselves better able to convey the real value they have to offer to their clients.
The first part of the course is about building your professional brand. What if your name is really common? How do you differentiate yourself then?
We walk through a few ideas. One idea is to brand a more unique version of your name. That could include using your full name, middle initial, or spelling out your middle name. Some names are hard to differentiate, so if you can't brand simply your name, you can brand your name within your industry, or your location; whatever you think your prospects are focusing on when they search.
How will Brand & Connect help a salesperson connect to decision makers?
We show them how they can use online tools and social media to be more effective during the first three steps of the sales process:
The course takes many of the core sales training concepts in our How Selling program and applies them to applications online.
What's the number one problem you see on people's LinkedIn profiles?
Most people use LinkedIn to get a job, so it's written to show the benefits you offer your employer. When a prospect sees that, they don't care that you are a top biller, and can nail the sale. They're looking for the benefits you bring your clients. We have a section that was popular with the people who tested the course where you take your "I am..." statements, and rewrite them as "I can..." statements about how you help your clients and why they do business with you.
Content for B2B Sales Trainers and Consultants
If you are a B2B sales trainer or consultant looking to teach your customers how to set more appointments, check out Brand & Connect. This online course is available to resell as part of The Center for Sales Strategy's Partner Program.
Find out more about Brand & Connect by downloading a sneak peek here. Or, simply sign up now for the course!