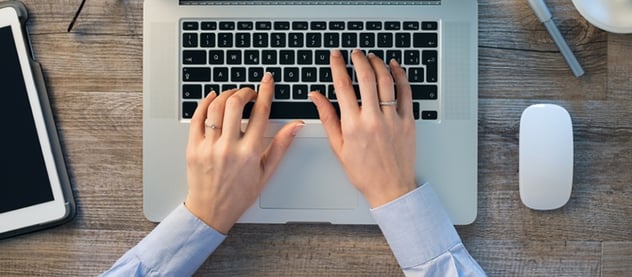 We've come to the end of the week, so it's Friday and time for us to share what we've been reading online this week! Here are our "best" from around the web.
1.

How Marketing Can Prepare Sales For Success in 2016

— SBI
One of the main purposes of the Marketing team is to set the Sales team up for success. This post digs into how to streamline marketing operations for efficiency and effectiveness.
2. 4 Tips for Maximizing the Effectiveness of Your Email Campaign — SalesForce
The average business professional sends and receives about 126 emails per day. So, in the world of too many emails, too little time, and too much distraction, how can marketers optimize their email content to ensure they make the most of every opportunity to break through to their audience? This article shows you how.
3. A Beginner's Guide to Cornerstone Content: Answers to 9 Common Questions — Copyblogger
If you're new to inbound marketing to generate leads, this guide will be an invaluable resource for you. Even if you're not, you're bound to find some ideas to help you as you create content!
4. 8 Simple Ways To Use Social Proof for Higher Conversions — VWO
Businesses are increasingly using the concept of social proof to generate positive customer engagement around their products or services. At the end of the day, it's not just about driving traffic to your site; you have to keep them there as real customers. And to achieve that, businesses have to understand what social proof's all about, and how it can be used in the right manner for their marketing strategy. This post explains what social proof is and how to use it.
5. 5 Common Misconceptions About LinkedIn — Social Media Today

LinkedIn is a great way to expand your network; however, many people aren't familiar with a large number of the tools available there. Once you are aware of the services they provide, you can make full use of them. This article points out five misconceptions that limit people's use of this valuable social platform.
---
This Week on The Center For Sales Strategy's Blog: