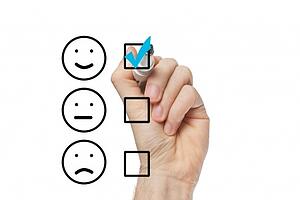 Most of us can think of a few great customer experiences we've had… and maybe a few bad ones that range from totally frustrating to completely hilarious. But for a minute, don't think of customer satisfaction from the customer's point of view; think of it from the seller's perspective.
Are you satisfied with your customers?
Do you invest way too much time for the ultimate revenue that account will generate?
When you pick up the phone to call them or get in your car to head to that appointment with them... are you stressed, or excited?