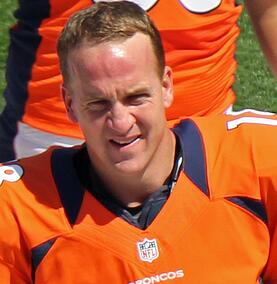 Absolutely!
And here's why. He's a competitor; he has a deep desire to win and is not afraid to work hard. He has intense focus, he is smart, and he is dedicated and committed to do whatever it takes to achieve his goals and perform at his best. He understands the incredible value of his team and his teammates trust him. He has overcome many obstacles throughout his career and is now the
NFL's top product endorser, earning $12 million annually
off the field from companies like Reebok, Buick, Wheaties, DirectTV, Gatorade and Papa John's… which means he has also earned the trust and respect of millions of people across the globe.