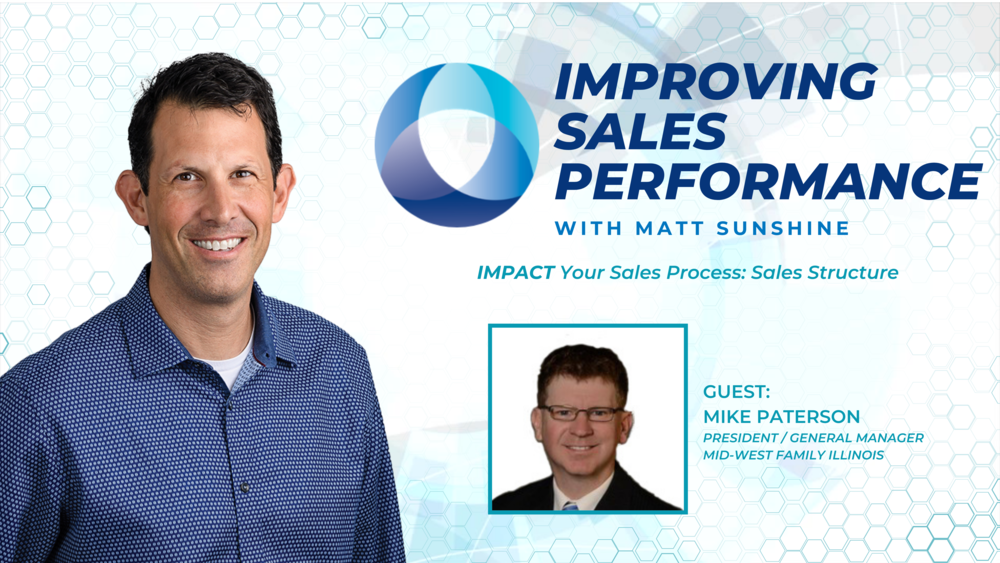 To establish the foundation for sustainable business growth, a solid sales structure must be built layer by layer. People, resources, and processes must align and work together to produce the best results for your organization.
Is your current sales structure designed for the results you want?
In Episode 26, Mike Paterson, President / General Manager at Mid-West Family Illinois, discusses how sales leaders can make an impact on their sales process through sales structure.
Tune in now to hear the Live broadcast or keep reading for a brief overview.