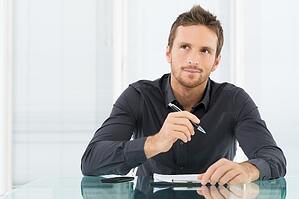 "Keep it short," they say, "because folks don't have time to read anymore." That's good advice. The shorter, the better. When is brevity a virtue? When you have nothing to say.
Truth is, most of the advice we get telling us to keep it brief is based on the assumption that what we're writing—be it a blog post, an email, a letter, a proposal, a report—is of little interest to the reader, anyway.
Therein lies the real issue: It's not so much the length of what we write as it is the content and the layout.
Let's get more specific, more real, about this notion that people don't have time to read:
They don't have time to read things that are not interesting to them. When the subject is of interest, they'll devour a 400-page book.