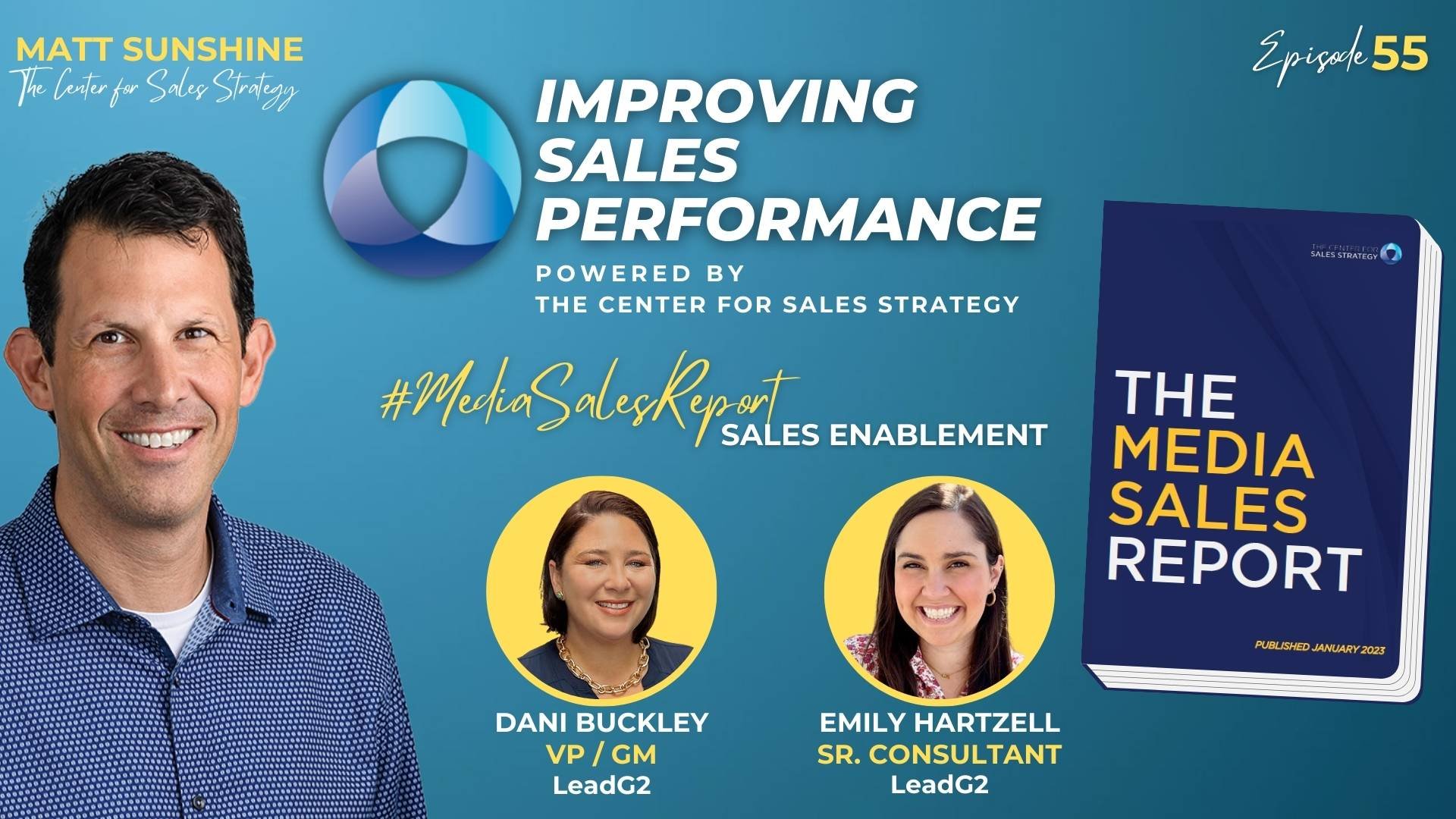 This season on Improving Sales Performance, we're analyzing the findings from our latest Media Sales Report. With data collected from surveys conducted in Q4 of last year, the responses from sales managers and salespeople alike will help us chart a solid path forward through the media sales landscape.
In each episode, Matt will be joined by a rolling roster of outstanding experts from our team here at The Center for Sales Strategy.

Here, Matt is breaking down the Sales Enablement section of the Media Sales Report with VP/GM at LeadG2 by The Center for Sales Strategy, Dani Buckley, and Senior Consultant, Emily Hartzell.

Together, Dani and Emily give their take on some top questions that arise from the report, like:
What would you tell those sellers and sales managers who feel as though their sales collateral pieces are lacking?

What are the first features of a website that you look for in order to most easily communicate who your company is and what problems you solve?

How would you suggest building a better bridge of communication between marketing and sales?
Click here to listen to this episode on your preferred podcast platform or keep reading as we break down the conversation from this episode.