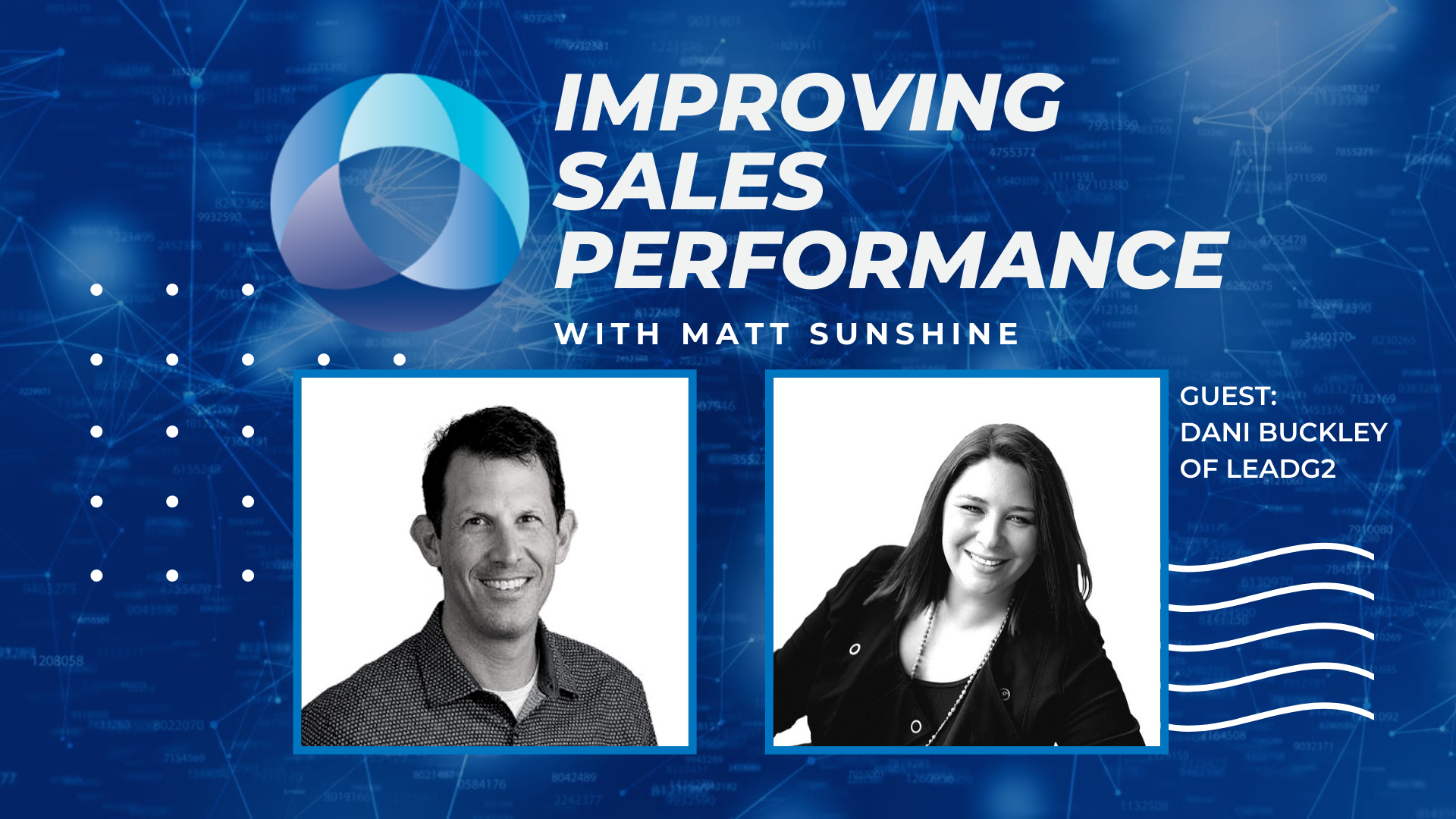 With dozens of episodes coming to our brand-new Improving Sales Performance series, sales professionals will soon have a plethora of insights and tips at their disposal.
The Improving Sales Performance series is hosted by Managing Partner Matt Sunshine who speaks with guests that are thought leaders, experts, and industry gurus, to share their insight, tips, and knowledge on various topics that help companies improve sales performance.
Episode 1 recently debuted on our newly-refreshed YouTube channel with guest, Dani Buckley, talking to Matt about Sales Enablement.