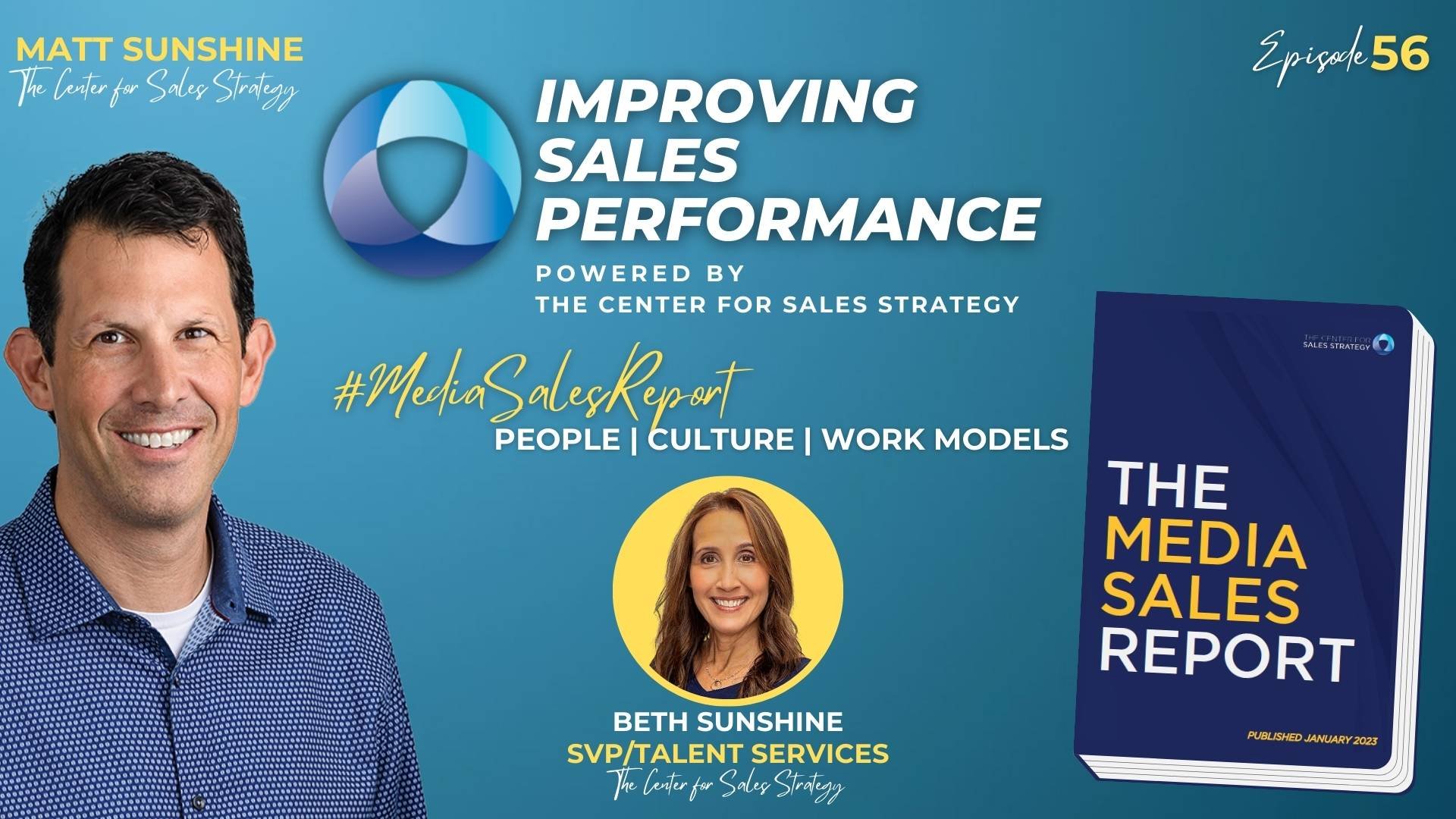 This season on
Improving Sales Performance
, we're analyzing the findings from our latest
Media Sales Report
. With data collected from surveys conducted in Q4 of last year, the responses from sales managers and salespeople alike will help us chart a solid path forward through the media sales landscape.
In each episode, Matt Sunshine is joined by a rolling roster of outstanding experts from our team here at The Center for Sales Strategy.
Here, Matt is breaking down the Industry Outlook & Culture Section of the Media Sales Report with SVP/Partner at
Up Your Culture
by The Center for Sales Strategy,
Beth Sunshine.
Together, Matt and Beth give their take on some top questions that arise from the report, like:
How can sales managers better communicate and express their optimistic industry outlook to engage and inspire their teams?
What can sales managers do to turn a less-than-ideal company culture into one that their salespeople would evangelize about?
What is causing such different perceptions of what the ideal hybrid model should be?