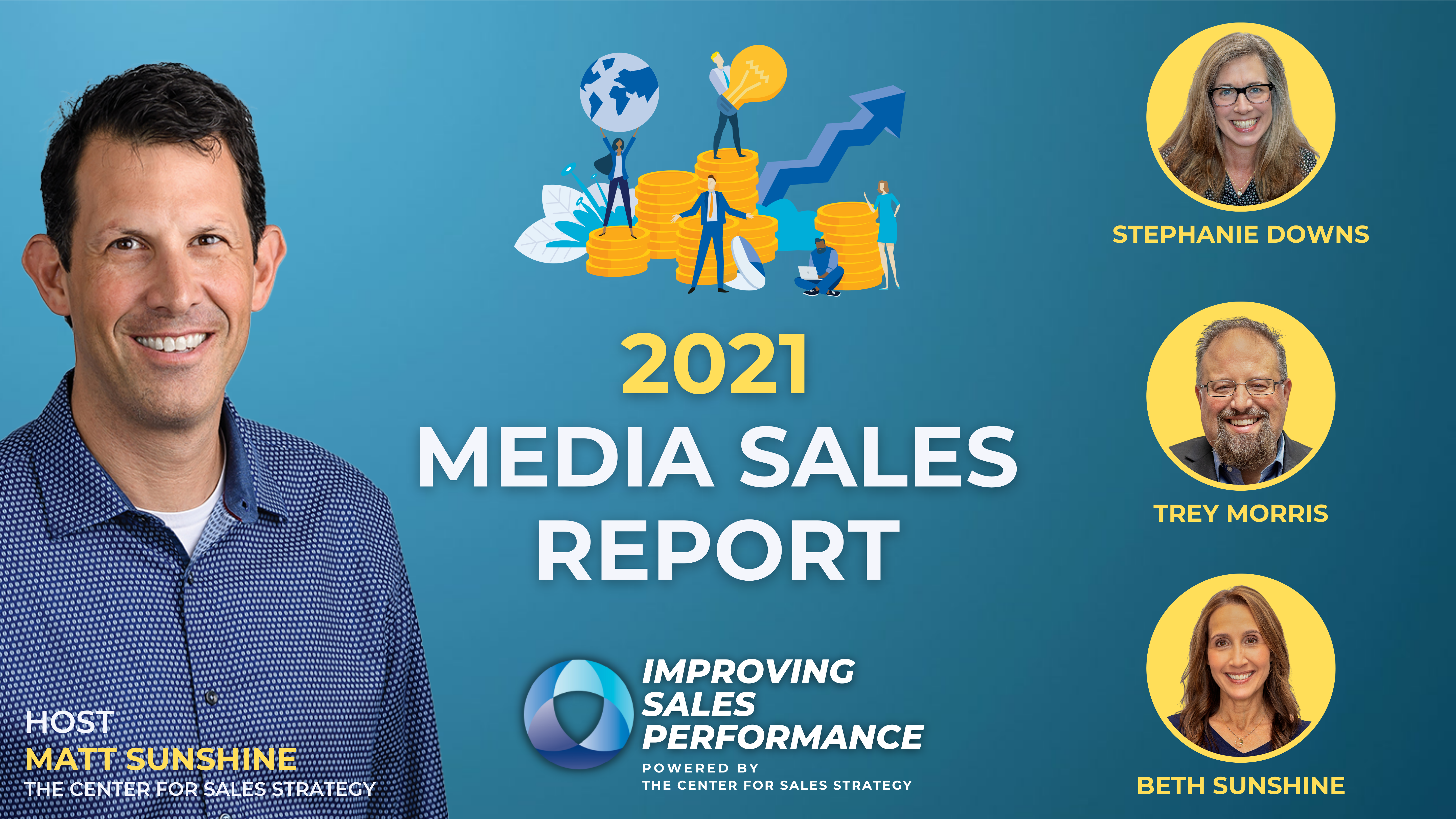 Brand new, hot off the press, the 2021 Media Sales Report is now available for all to download!
This series of Improving Sales Performance focuses on the analysis of the 2021 Media Sales Report conducted by The Center for Sales Strategy; unpacking the data from the surveys to help media sales teams use these insights to drive sales performance in the year ahead.
In the first episode of the series, Matt is joined by industry experts, Stephanie Downs, Trey Morris, and Beth Sunshine, to dig into the key takeaways from the 2021 Media Sales Report and discuss the future and outlook of the media sales industry based on the data in the report.
Tune in now or keep reading for a brief overview.