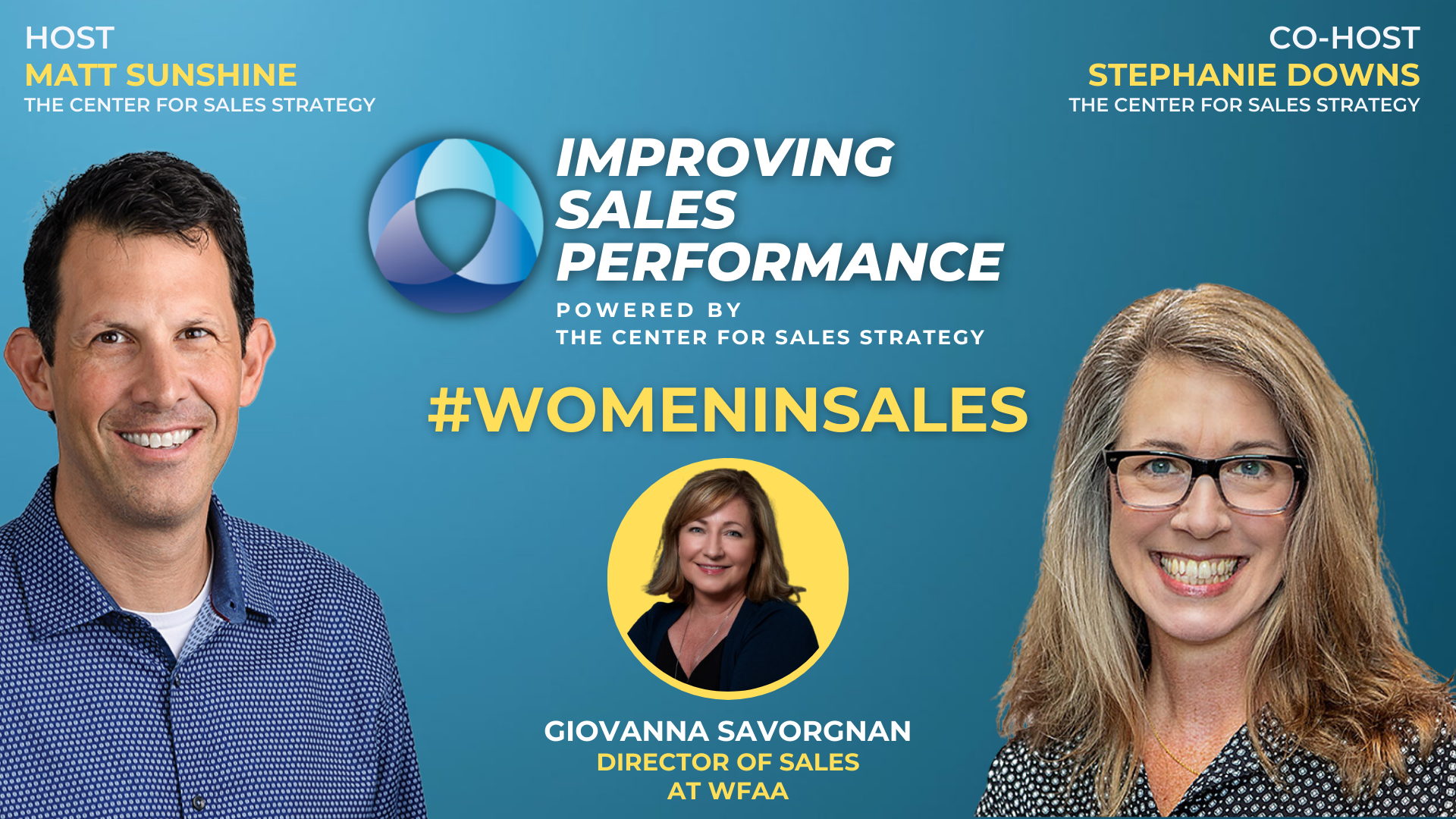 We're so proud to be celebrating Women in Sales Month once again.
For each week in October, we have an amazing slate of women sales leaders who will be sharing their unique insights. From offering advice for sales managers new and more experienced to surveying the anticipated landscape of sales in the years ahead, when it comes to Improving Sales Performance, these ladies know how it's done.
Today, we are joined by Giovanna Savorgnan, Director of Sales at WFAA.
Gio shares so many amazing observations, such as:
Why it's important for everyone, from the top down, to fully believe in the mission of the organization.
How the best managers are as good at coaching as they are teaching.
And, lastly, why really great sales leaders have to lean into the unknown.