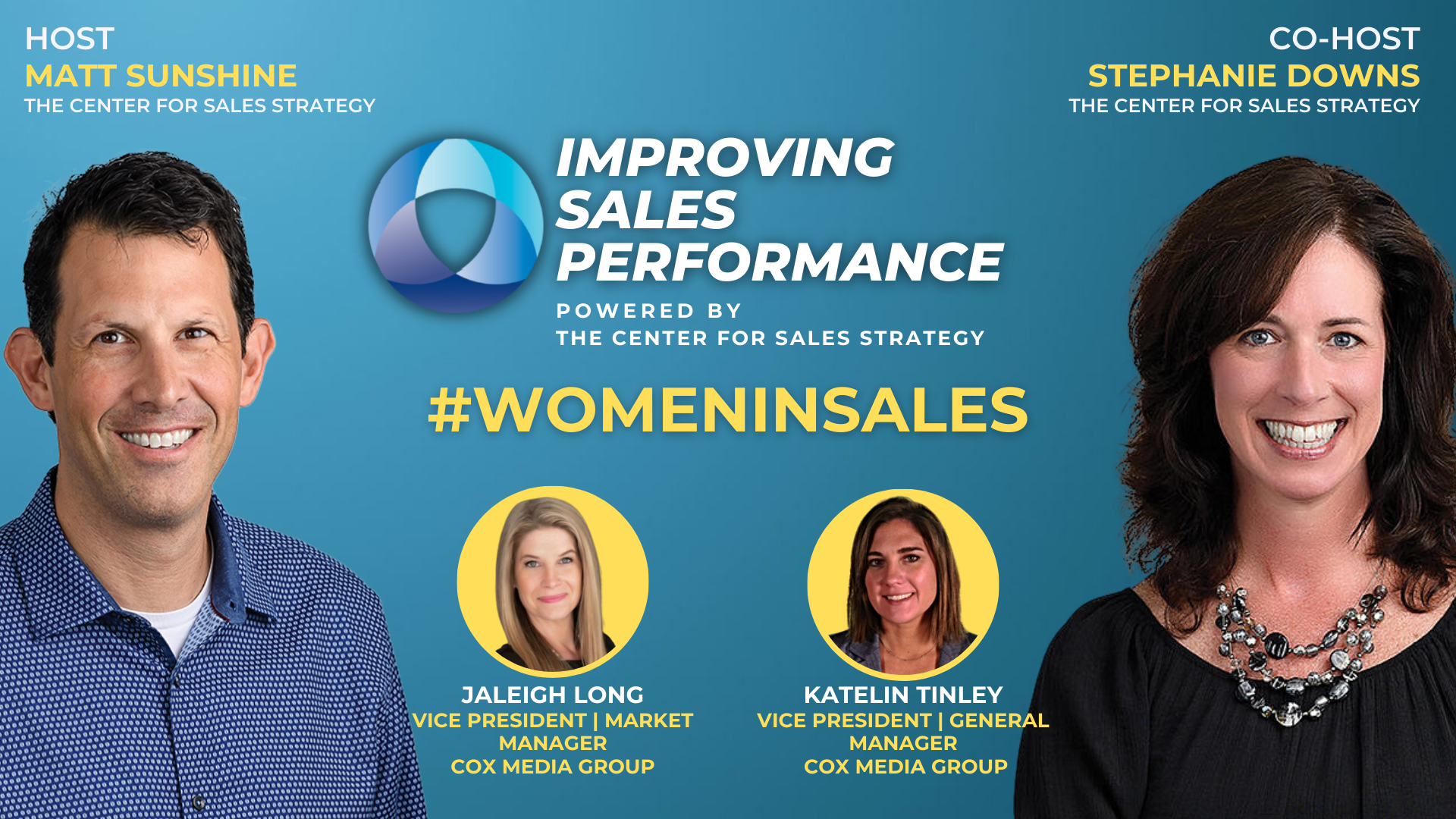 Wrapping up our Women in Sales Month episodes are Katelin Tinley, Vice President and General Manager at Cox Media Group, New York City, and Jaleigh Long, Vice President and market manager at Cox Media Group, Atlanta and Athens.
Together, Katelin and Jaleigh share a ton of essential observations, such as the significance of having an open and transparent relationship with your team, the power of going through the customer journey and knowing potential problems before the meeting, and the importance of being seen as a resource for your team and for your clients to help guide them through disruption.
Tune in now or keep reading for a brief overview.