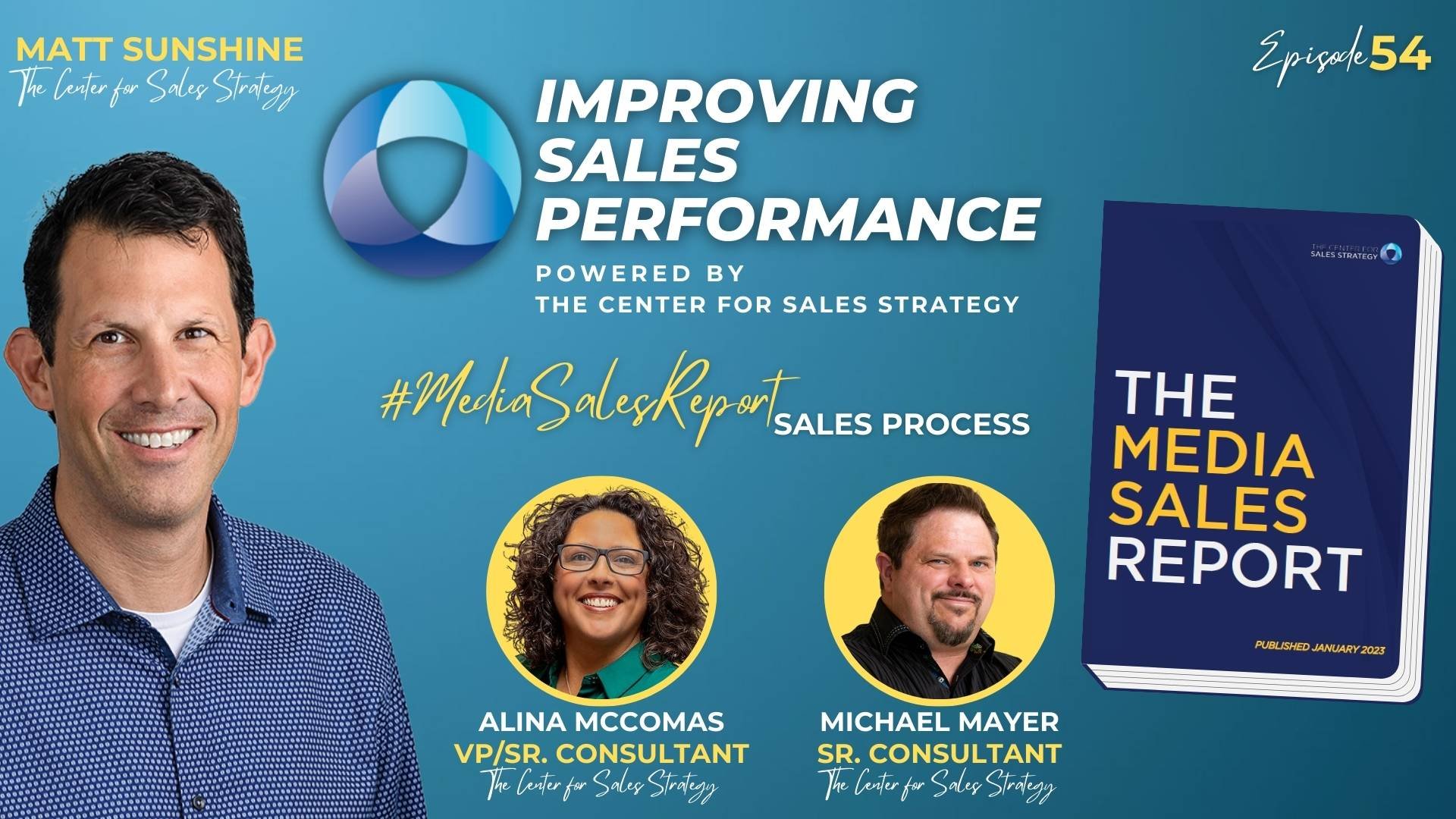 This season on Improving Sales Performance, we're analyzing the findings from our latest Media Sales Report. With data collected from surveys conducted in Q4 of last year, the responses from sales managers and salespeople alike will help us chart a solid path forward through the media sales landscape.
In each episode, Matt will be joined by a rolling roster of outstanding experts from our team at The Center for Sales Strategy.

Here, Matt is breaking down the Sales Process section of the Media Sales Report with VP/Senior Consultant, Alina McComas and Senior Consultant, Michael Mayer.

Both Alina and Michael have such awesome takeaways on some top questions that arise from the report, like:
Why do you think appointments are becoming harder and harder to secure?

With 41% of salespeople telling us that finding qualified leads is only getting harder as well, what do you think is causing this?

What would you say to sales managers that are having a tough time with CRM adoption amongst their team?
Click here to listen to this episode on your preferred podcast platform or keep reading as we break down the conversation from this episode.