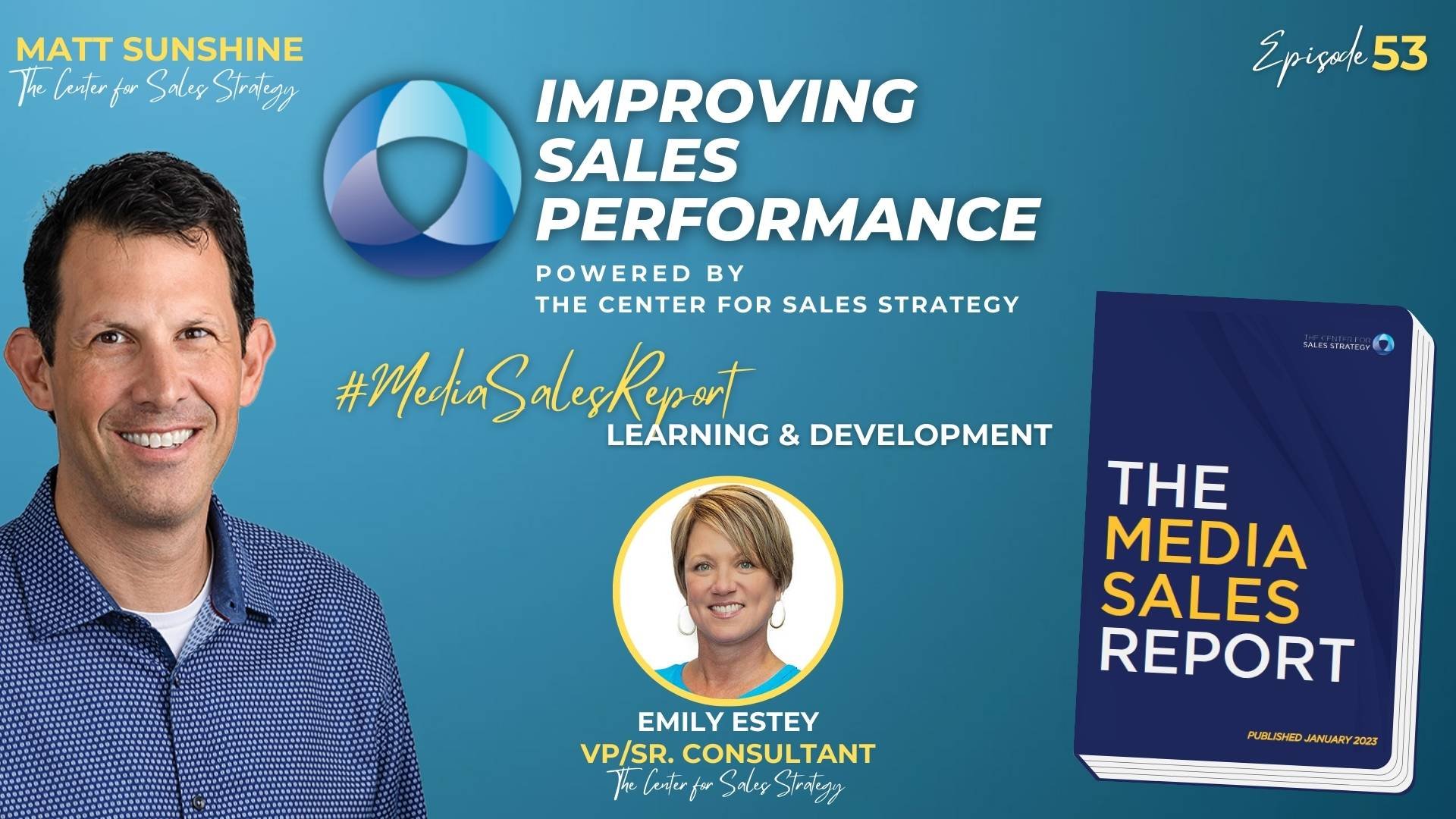 This season on Improving Sales Performance, we're analyzing the findings from our latest Media Sales Report. With data collected from surveys conducted in Q4 of last year, the responses from sales managers and salespeople alike will help us chart a solid path forward through the media sales landscape.
In each episode, Matt will be joined by a rolling roster of outstanding experts from our team here at The Center for Sales Strategy.

Here, Matt is breaking down the Learning & Development Section of the Media Sales Report with VP/Senior Consultant, Emily Estey

Emily has such excellent takeaways on some top questions that arise from the report, like:
What advice would you give to sales managers leading salespeople who aren't receiving trainings frequently (on a weekly or monthly basis)?

How can sales managers have meaningful conversations with their sellers on a consistent basis?

What would you say to managers trying to engage and inspire team members that are underperforming in their eyes?