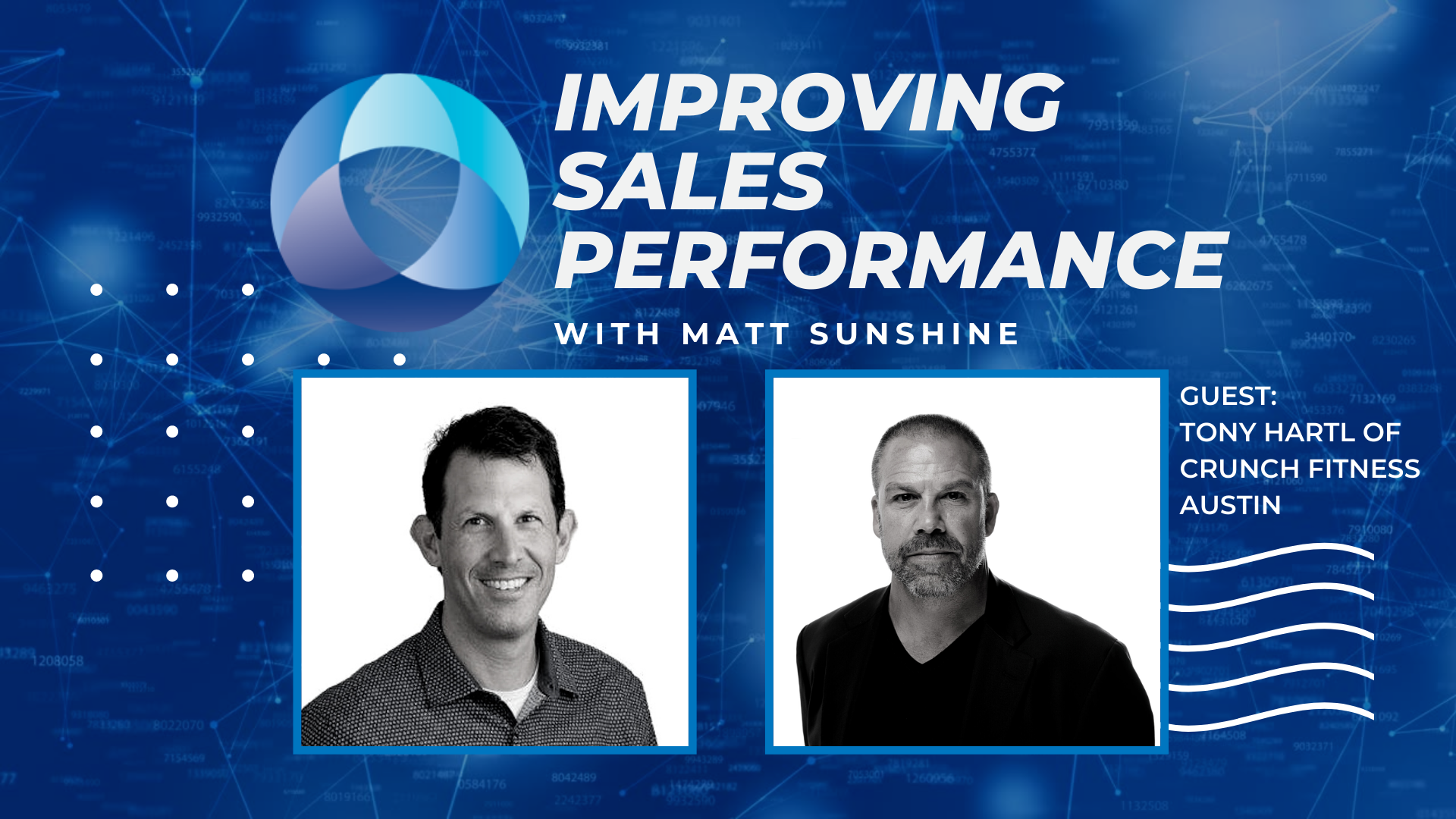 Your role as a leader is to drive your people toward your ambitious culture. How do you do that? You must connect with people!
When COVID-19 closed gyms, 58% of trainers lost some of all of their income, and 23% were furlough or laid off (PR Newswire). How did one gym manage to gain more members now than pre-COIVD?
Episode 4 of the Improving Sales Performance series with Tony Hartl, founder of Crunch Fitness Austin and Planet Tan, provides listeners with a few secrets of how he's getting new members and keeping existing ones amid the pandemic. He also discloses how he keeps his team focused and energized.