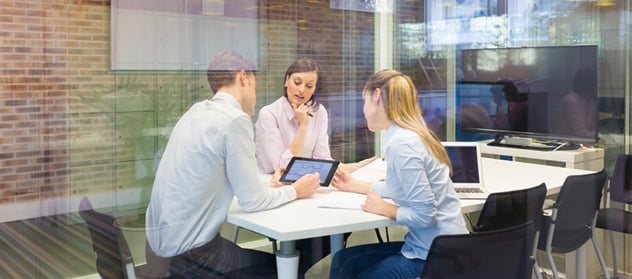 We hope you've had a great week! It's Friday, and today we're sharing what we've been reading online this week! Here are our "best" from around the web.
1

.

How to Regain Your Prospect's Trust After You've Messed Up

— HubSpot

It can be a difficult task to build trust and credibility with prospects and customers. It is even harder when attempting to rebuild trust after it has been damaged. There's an elephant in the room that can feel uncomfortable to talk about, but is impossible to ignore. How can you get past the elephant in the room to get back to selling? The following four-step process will help you rebuild trust with your customers and prospects.
2. LinkedIn Adds New Search Options to Sales Navigator

— Fast Company

A new report shows that investment in robotics increases productivity and the GDP. And jobs are still growing. An economist taking part in the research says, "There is clear evidence that points toward robotic automation in many cases being a complement for human labor, rather than a direct substitute." Learn more.
3. Increase Conversions by Improving the Clarity of Your Value Proposition — Unbounce
We all face so many demands for our attention. And lack of attention is influencing how we interact with technology. This is why clarity is the most important part of the conversion equation. Here's how to increase your conversions with clarity.
4. LinkedIn Publishing Trends Every Marketer Must Know— Content Marketing Institute
LinkedIn has seen explosive growth in the number of articles published on the platform. And the network isn't sending signals that users have more content than they want to interact with. Data from 2015 and 2016 shows that the total shares of content published on the platform has more than doubled, from 31 million to almost 73 million. And, the average number of shares per post has increased by 43%. Here's how to take advantage of that.
5. Facebook Expands Test of Facebook Stories, Their Next Big Snapchat Clone — Social Media Today

Last week, Facebook opened up access to their latest Snapchat clone – 'Messenger Day' – to all of Messenger's billion plus users, prompting a wave of hot takes and criticism, with many suggesting that the company has gone too far in its battle for attention with Snapchat. Here's what you need to know.
---
This Week on The Center For Sales Strategy's Blog: