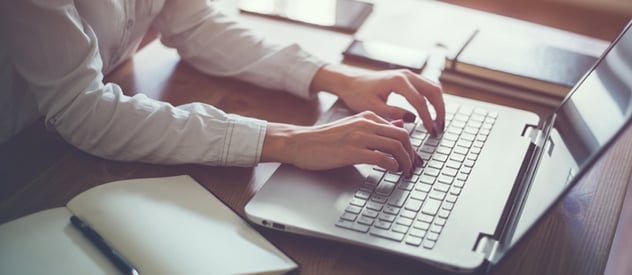 We hope you've had a great week! It's Friday, and today we're sharing what we've been reading online this week! Here are our "best" from around the web.
1

.

You've Got Mail: Email Marketing Is Here To Stay — Adobe Digital Marketing This post examines a few of the fascinating findings in Adobe's Consumer Email Survey Report 2017. Here's what you need to know.
2. How to Leave Sales Voicemails People Actually Want to Respond To — HubSpot

This article looks at the problems with popular sales scripts and also examines a series of scripts with proves results.
3. Google Provides New Ways to Enhance Your Brand's Appearance in Search — Social Media Today
Google's making it easier for businesses to manage their Google listings, with a new option to manage how your company appears in Google search direct from the search results themselves. This post provides the details.
4. 4 Signs That Your Focus Is Holding You Back at Work — Harvard Business Review
Focus is essential for helping us be productive and accomplish our goals. But, counter-intuitively, too much focus can keep us from our best work. Here's how to find optimal focus.
5. LinkedIn Debuts Its Own Audience Network, Making it Look Ever More Like Facebook — AdAge
In another move that makes LinkedIn look even more like Facebook, the company has introduced LinkedIn Audience Network, an offering similar to Facebook's Audience Network. The new product allows marketers to reach LinkedIn members on apps and websites that aren't operated by the business-networking site. Here's what you need to know.
---
This Week on The Center For Sales Strategy's Blog: