Recently, someone sent me an article about the new features within LinkedIn that are designed to help companies publish on the web. In the subject line of the email was this statement: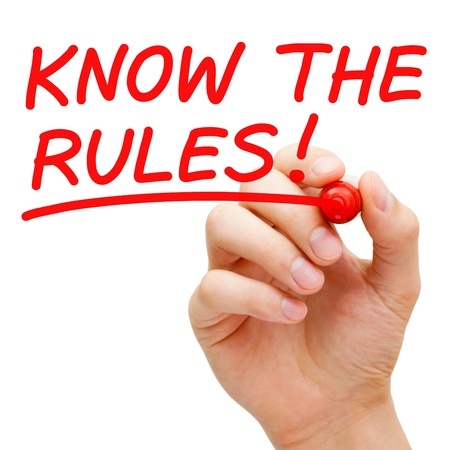 "Everyone's doing it!"
Didn't your mom and dad talk with you about peer pressure when you were in high school, or even earlier? Sure, they were probably talking about illicit activities like drinking, drugs, or promiscuity, but the point applies to blogging and other forms of content marketing: just because everyone else is doing it doesn't mean you should.
"Everyone is doing it" is not a reason you should get into content marketing. It's the reason you should take it very seriously, and do it really well.
Let me be blunt about this. Because so many companies are publishing, it is impossible for all that content to be consumed. Picture a room filled with dozens of people who are talking, while only a handful of people are listening. The folks who are pumping information out (publishing) are literally overwhelming the poor folks who are taking information in (listening).
There can only be one result: A good number of the people who are talking are being ignored. To avoid that fate, consider these six immutable rules of communication in the age of content marketing:
1. Don't just talk. Listen.
Communication is a two-way street, whereby the parties involved take turns receiving information, and putting it out. Just like at a cocktail party, the person (or company) who just talks and talks and talks is most likely to lose the room.
2. Don't just listen to your audience. Listen actively.
By accepting input from the other party in this conversation, you can be sure that your conversation is still relevant to the other parties involved. If you sense they're losing interest, you can adjust your content accordingly.
3. Consider the environment in which the conversation will be held.
It would be inappropriate to talk too much business at a social gathering… just as it would be wrong to spend too much time talking about your weekend plans or favorite hobby during a formal business meeting.
4. First it must be content. Only then can it be marketing.
The significant share of what passes for content marketing these days is a sneaky sales pitch, disguised as a blog post or "how to" video. Content marketing is not intended to make a sale, in and of itself; its purpose is to create a dialogue with qualified prospects that can lead to a sale. Think of your content marketing platforms as a service to customers and prospective customers, not just a sales tool for your company.
5. Let them participate.
Take a breath. Allow your audience to ask questions or make a comment (offer an email connection, comment box, or other means of responding). Sometimes, you will find your audience can make a comment that either clarifies your position or reveals the fact that your point has not yet been made and you have more work to do.
6. Leave them wanting more.
Before hitting the "Publish" button, ask yourself whether the content you are sharing is so good that it will make people want to visit your site again tomorrow or next week—or share your content with their colleagues and friends (more potential prospects for you).
When it comes to content marketing, yes, "Everyone is doing it!" But not everyone is doing it well. By focusing on the needs of your intended content consumer and serving their needs exceedingly well, you can make yourself the least ignorable person at the party.