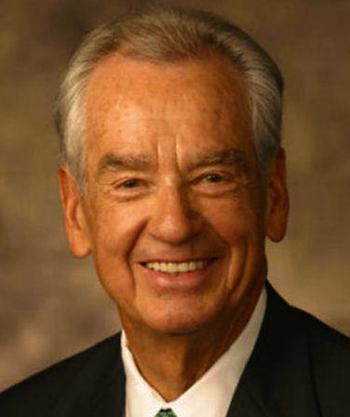 With the passing of Zig Ziglar yesterday, we have truly lost one of the world's greatest motivational speakers and sales coaches. Similar to other great motivational speakers like Anthony Robbins, Ziglar focused on motivating the masses, and his message reached most of his audience through his popular CDs and "Get Motivated" speaking tours. Recently he had branched out and started a series of webinars and eBooks that have become very popular with a younger audience.
There was something about Zig Ziglar that always made me feel more confident and ready to make that next sale or set that next appointment. Maybe it was his genuine, self-deprecating humor, or his ability to illustrate his point using easy-to-understand (and remember) anecdotes. Or maybe it was that he was a Texan at heart and spent his last days calling Plano, TX home.

Sales isn't always about "rah rah" and being excited about your job, it's also about hard work, effective prospecting and other learned traits that Ziglar helped teach me and thousands of other salespeople looking for a competitive advantage. Ziglar had the unique ability to not just motivate his listeners, but to also educate and entertain them. Each time I heard Zig Ziglar, I was instantly provided with a front row ticket to hear one of the greatest motivators and entertainers who ever lived.

Zig Ziglar is no longer living, but his legacy and the thousands, possibly millions of people that he motivated will continue to practice his proven motivation techniques and methods. On the way to your next sales call or meeting remember that he is looking down from the Heavens and is hoping to one day "see you at the top."
Brian Hasenbauer is an Inbound Marketing Consultant at The Center for Sales Strategy.