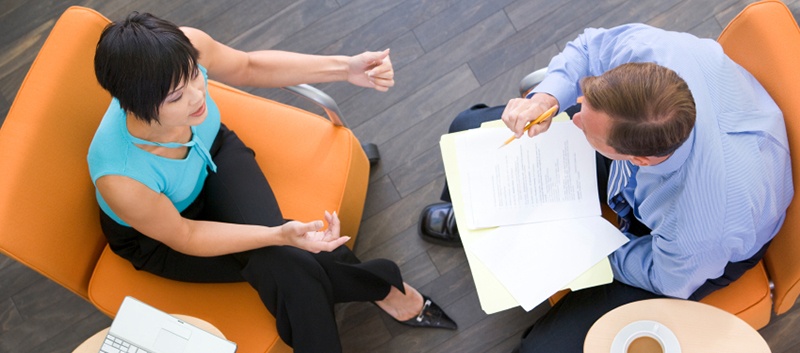 It's Friday, and time to share the Top 5 blog posts, articles, and resources we've found online this week! Here are our "best" from around the web.
1. How to Get Better at Giving and Receiving Feedback

— Inc.


It's not easy to give feedback. Will the person take what you say the right way? How can you communicate your message so that the person will understand? And receiving feedback often isn't much easier. This Inc. post explains how effective feedback strengthens relationships and improves performance, and it offers practical ways to both give and receive constructive feedback.

We'd add to this list that when managers give feedback to their team members, it's best to do it in light of their individual talents. For example, if a salesperson struggles to use mini closes while making an in-person presentation because he or she has softer Command and Persuasion talents, your feedback to the salesperson will be more successful if you suggest building mini close statements into written proposals. This person is much more likely to use a mini close if it's in writing than if he or she has to do it in person.
2. 6 Ways to Improve Your Brand Mentions — Forbes
As the world of search engine optimization evolves, brand mentions are becoming more important for a company's online marketing success. Links aren't the only thing that counts. A brand mention is an "implied link" — according to Google's March 2014 patent application, an implied link is a "reference" or "citation to the target resource." So building your brand mentions will improve not only your reputation, but also your SEO. This article suggests six ways you can gain more brand mentions.

3. A Resource Guide for Visual Content Marketing — Social Media Examiner
Written content like blog posts, whitepapers, and articles are all valuable tools for inbound marketers. But visual content can be just as effective. Infographics, graphics-heavy ebooks, and photo-rich guides are sometimes the best way to communicate concepts. If you're not a designer but you want to take advantage of what visual content can do for your marketing, check out this resource guide.
4. Thinking Like a Leader: Three Big Shifts — strategy+business
Leadership development often focuses on doing — the mastering and use of certain desirable skills and behaviors. But effective leadership requires a leadership mindset. This post digs into three big mental shifts that aspiring leaders must make in order to develop leadership thinking capacity and capability.
5. Why Aren't My People Using My CRM System? — Insightly
A CRM gives you a way to store invaluable intelligence on your leads: what prospects have read and requested, which prospects have been contacted by which salespeople, what the sales pipeline looks like at any given moment. And while you might be convinced that a CRM is a necesary tool, your team might not be. This article gives you a three-step process to get your people on board with using your CRM.
---
This Week on the Center For Sales Strategy's Blog: