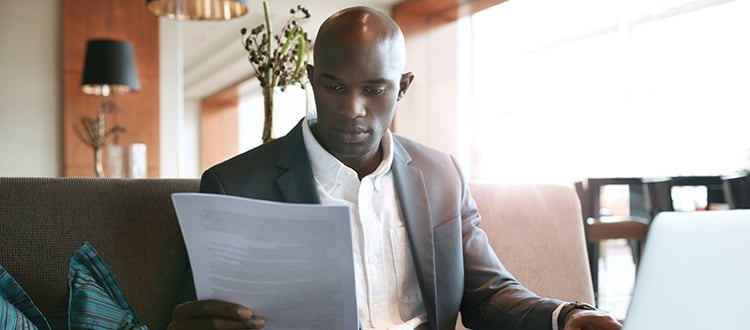 We hope you've had a great week! It's Friday, and today we're sharing what we've been reading online this week! Here are our "best" from around the web.
1.

Google Is Leaving You Clues to Help You Rank Higher: Know Where to Look — Unbounce
With the help of AI, machine learning and years of data, search engines are getting better at predicting what people want. As search engines become more concerned with solving people's problems, the old SEO toolset is going to be thrown for a curve. The search race is no longer simply about keywords — it's about being a trusted brand committed to solving people's problems. The good news is there are a few places you can start looking to see what your customers want, so you can then deliver.
2. How to Give Feedback People Can Actually Use — Harvard Business Review

How do you give feedback that helps someone learn and improve? This strategic developmental feedback requires careful thought and insightful construction. This article shares how to offer better feedback.
3. 5 Ways To Get Unstuck And Fire Up Your Productivity — Forbes
We all get stuck sometimes. All too often, a problem or to-do item will crop up and suddenly we find ourselves in the procrastination twilight zone, spiraling in a sea of paralysis and unable to make progress. Here are 5 ways to get unstuck and get back to laser focused productivity.
4. How to Do a Competitor Analysis for SEO — Moz
Competitive analysis is a key aspect when in the beginning stages of an SEO campaign. Understanding who your competitors are and seeing where they stand can lead to a far more comprehensive understanding of what your goals should be and reveal gaps or blind spots. By the end of this analysis, you will understand who is winning organic visibility in the industry, what keywords are valuable, and which backlink strategies are working best, all of which can then be utilized to gain and grow your own site's organic traffic.
5. Twitter Shows Signs of Life With Renewed User Growth — AdAge
Twitter has been battling the perception that it's a niche media platform. Many marketers were starting to abandon it as a key part of their marketing strategy, but the company reported that monthly active users gained 4 percent to 330 million in the third quarter. Daily active users increased 14 percent, the fourth consecutive quarter of double-digit growth. Here's what you need to know.
---
This Week on The Center For Sales Strategy's Blog: