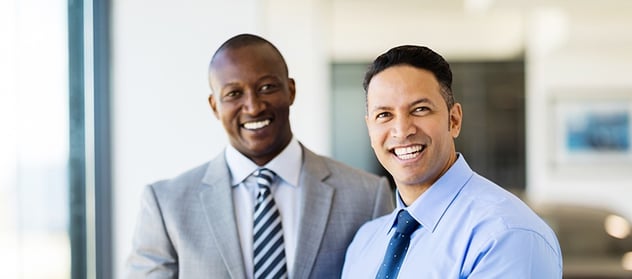 We hope you've had a great week! It's Friday, and today we're sharing what we've been reading online this week! Here are our "best" from around the web.
1

.

How to Know Exactly What Content to Deliver to Convert More Prospects — Copyblogger

How do you know what content to send to prospects when? Whether it's top-of-the-funnel marketing content, sales collateral, or something in between, it's critical to get content delivery right. This article provides a content mapping framework from the perspective of the hero's journey.
2. 4 Email Prospecting Techniques the Best Salespeople Use— HubSpot

Email can be an extraordinarily effective prospecting tool. Most prospects check their inboxes throughout the day, so you're engaging them where they're already spending time. However, no matter how many advantages this prospecting channel has, your results will always reflect your technique. If you want high response rates, implement the following four email prospecting techniques the most successful salespeople use.
3. Reaching Millennials With Social Media: New Research— Social Media Examiner
Are Millennials part of your customer base? Wondering how best to reach them on social media? In this article, you'll discover insights from new research you can use to get your social media messages in front of Millennials.
4. Why Your Mobile Customers are the New Focus Group— Moz
What if you didn't have to wait months to find out how a new feature is resonating with your audience? What if you could hear from 25 percent of your audience on a regular basis — not just the vocal minority? This article show you how to leverage your mobile app audience for rapid feedback loops.
5. 3 New Facebook Updates You Need to Know About— Social Media Today

Facebook has had a busy week. The Social Network has started 2017 off with a bang, introducing several new features and product updates that are sure to intrigue both users and marketers alike. Here are three of their latest announcements, and the implications surrounding them.
---
This Week on The Center For Sales Strategy's Blog: