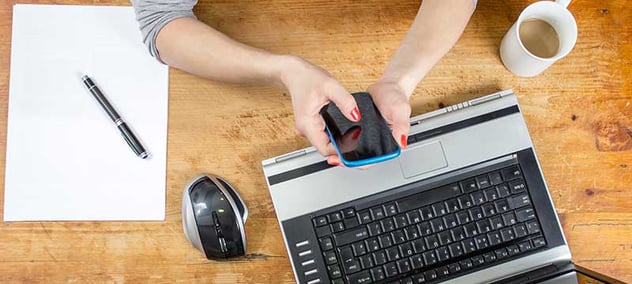 We've come to another Friday, and it's time for us to share what we've been reading online this week. Here are our "best" from around the web.
1.

Sharpen Your Content Marketing: 4 Ways to Model the Buyer's Journey — Content Marketing Institute

An effective content marketing strategy starts with the buyer's journey. What does that journey look like for your prospects? This post considers four ways to model the buyer's journey, to help you better understand your own.
2. Build Your Brand as a Relationship — HBR
The way we think about brands need to change. In the past, they were objects or concepts. You had a relationship with a brand. But in this social age, brands are the relationships. By defining a brand's particular kind of relationship, companies can create greater engagement, differentiation, and loyalty. This article breaks it down.
3. Why Ignoring Your Sales Quota Is Actually The Best Thing For Your Paycheck — HubSpot
The problem with placing your quota front and center is that it skews your entire mindset. While crushing your number is obviously important, it shouldn't be the driving force behind everything you do. Sales reps who see every new prospect and every new deal as just another obstacle to hitting 125% aren't going to be as attentive and helpful as sales reps who approach each new buyer as someone they can help. This post will help you stay focused on your prospect.
4.
Twitter Releases New Data on the Value of Influencers [Infographic]

— Social Media Today

One of the most effective and efficient ways to gain traction on social platforms is via the people who already have an audience and are already using the apps and tools to best effect. Twitter partnered with data analytics provider Annalect to survey more than 800 Twitter users on their receptiveness to influencers. Here are the results of that survey.
5. Why The Key To Getting More Done Is Doing Less — Forbes

By now you've probably seen myriad articles explaining why mutitasking isn't efficent or productive. Not only is the brain physically incapable of thinking about more than one thing simultaneously, science is proving more and more that focus is essential to productivity. This article explains how to simplify to acheive more.
---
This Week on The Center For Sales Strategy's Blog: