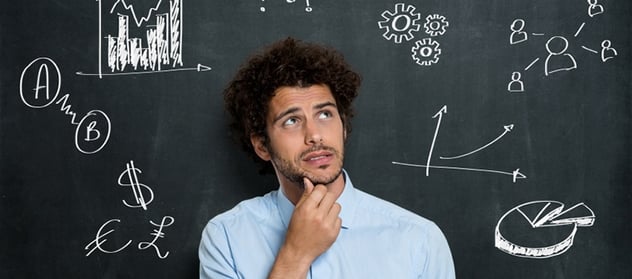 We're at the end of another week! It's Friday, and it's time for us to share what we've been reading online this week. Here are our "best" from around the web.
1.

When Was the Last Time You Asked, "Why Are We Doing It This Way?" — HBR

When stakes are high, it can be difficult for leaders to pause before acting. We all tend to take the safe route of doing things the way we've always done them. Here's some good advice for how to give yourself time to reflect and lead with questions, to make sure you're taking the best route, not just the one most familiar.
2.
Why This LinkedIn 'Vanity Metric' is Sales Gold

— Inc.

LinkedIn's "Who's Viewed Your Profile" is generally seen as a vanity metric. But this post shows you how to engage all those virtual visitors in real-time, helping quickly build and scale LinkedIn lurkers into warm sales opportunities.
3. 23 Better Alternatives to the "Just Checking In" Email — HubSpot
The thing that makes "just checking in" emails so tempting to send (their ease) is the same the reason they're worthless: They're easy to write because they don't provide any value to your buyer. If you're struggling to know how to provide value in your follow-up emails, here are 23 ideas.
4. Key Takeaways from the State of Marketing 2016 Report by Salesforce —VWO
The State of Marketing report published annually by Salesforce can help marketers evaluate their marketing efforts and get ideas to achieve even greater results. This post offers some key takeaways from the report.
5. How Google May Analyze and Evaluate the Quality, Value, & Rank-Worthiness of Your Content [video] — Moz

If you're focusing on valuable content and high-quality links to your site but your SEO isn't performing like you want it to, this video may help. It explains some of the advanced tactics Google may be using to evaluate and analyze your content and what you should be looking out for to help resolve your ranking woes.
---
This Week on The Center For Sales Strategy's Blog: