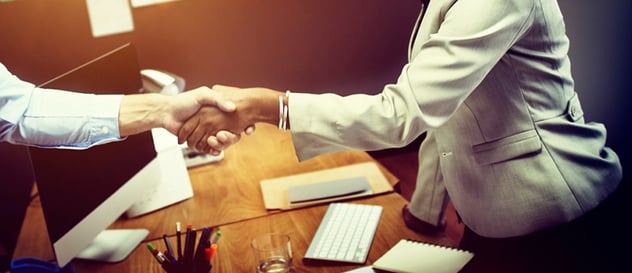 We hope you've had a great week! It's Friday, so today we're sharing what we've been reading online this week! Here are our "best" from around the web.
1.

3 Ways Content Can Build a Bridge Between Marketing and Sales — Content Marketing Institute

An Aberdeen Group study found that businesses with highly aligned sales and marketing teams earned an average of 32% year-over-year growth, while those who reported less alignment saw a 7% decrease in revenue. Content can be used to get sales and marketing teams working together toward common goals. This article explains how.

We hear a lot about long-term goals (5-year plans, 10-year plans) and short-term goals (what are we going to accomplish this quarter?), but what about those medium-range timeframes? Are we planning for 9-months out or even a year out? While the short-term tends to deal with things that are on-fire urgent, the long-term deals with dreams. This article argues that the medium-term is where things of signifcance are able to get accomplished.
3. Four Skills Effective Managers Need More Than They Used To — Fast Company
What's true in life is true for managers in 2016: Some things change, some things stay the same. But how do you know which ones fall into which category? Here's a look at some of the skills great managers have always needed that are becoming more important, plus a few others that are coming into wider demand.
4. 4 Resources to Help You Brainstorm Ideas for Your Next Blog Post — Convince and Convert
Have you ever struggled coming up with ideas for your next blog post? Probably everyone who writes faces this challenge. This post highlights some excellent resources to help you generate some good ideas.
5. 7 AdWords Extensions You Should Utilize to Improve PPC Conversion Rate — HubSpot

Every AdWords advertiser wants more relevant clicks on their ads. The more relevant the click, the higher the chance that a visitor will convert into a lead and possibly a customer. If you're looking to improve your PPC conversion rates by increasing your qualified clicks, one way to do this is to attach Ad Extensions on your AdWords campaigns. This article explains the details.
---
This Week on The Center For Sales Strategy's Blog: