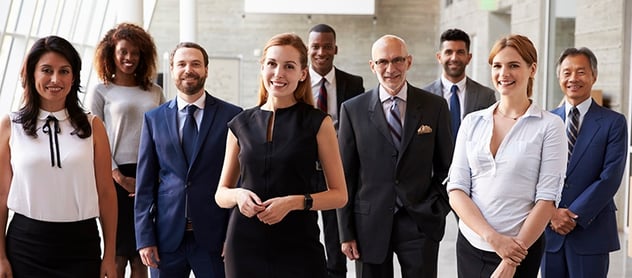 We hope you've had a great week! It's Friday, and today we're sharing what we've been reading online this week! Here are our "best" from around the web.
1.

11 Techniques to Run Efficient and Effective Sales Meetings

— HubSpot

Time is precious, and wasting your prospect's time is the fastest way to ensure you won't ever get more. The 11 techniques in this article are the key to making sure you're running efficient, effective sales presentations that will keep your prospects engaged until the end of the process.
2.

7 Ways to Shape the Culture of Your Company

— Inc.

Everyone wants a strong company culture that makes employees want to stay and that attracts top talent. Here are seven practical ways to reinforce and build the company culture you want.
3. B2B Content Marketing: 5 Ways to Get More From Your Investment — Salesforce
While the idea of content marketing isn't anything new, the tactics marketers use to create and distribute content are increasingly sophisticated. This interview offers proven programs and tactics to up the ante on your B2B content marketing practice.
4. How to Beat Your Competitor's Rankings with More *Comprehensive* Content — Moz
In this video, Rand Fishkin of Moz explains how Google may be weighting content comprehensiveness and outlines his three-step methodology for gaining an edge over your competitors when it comes to meeting searchers' needs.
5. 5 Things You Didn't Know Were Possible with Facebook Ads — Social Media Today

Facebook offers one of the most advanced social advertising platforms in existence. Here are five excellent features you may not be aware of that could increase the effectiveness of your campaigns.
---
This Week on The Center For Sales Strategy's Blog: