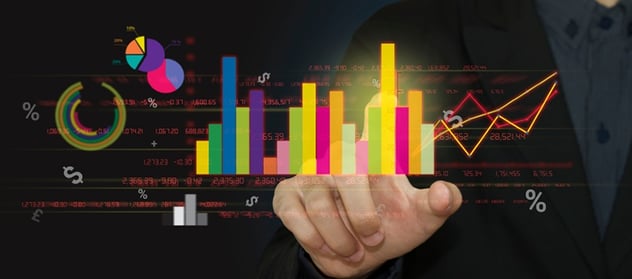 We hope you've had a great week! It's Friday, so today we're sharing what we've been reading online this week! Here are our "best" from around the web.
1.

7 Ways to Build Credibility When You're a New Leader — HubSpot

What creates trust, engagement, and confidence within the workplace? This article looks at seven ways new leaders can get off to a solid start, and how they can build essential credibility from the beginning.
2. 4 Ways Artificial Intelligence Will Change Just About Everything — Salesforce
Everyone's talking about artificial intelligence. AI investment is booming. Funding in AI start-ups has increased more than fourfold to $681 million in 2015, from $145 million in 2011, according to the market research firm CB Insights. But what impact is AI going to have? This article examines the answer to that question.
3. The Secret to a Killer LinkedIn Profile – According to LinkedIn's Co-Founder — Business2Community
If you truly want to craft a killer LinkedIn profile, the guy who helped create the world's largest social network for professionals has a few tips. In this post, LinkedIn Co-Founder Reid Hoffman shares the biggest mistakes he sees LinkedIn users making – and how to correct them.
4. The 3 Questions Customers Don't Ask That You Need to Answer — Entrepreneur
As salespeople, we hear the same smokescreen comments over and over: "I'll get back with you next week," "I'll be in touch soon." But of course they never call. What if we understood what the prospects' real concerns were? What if we answered the questions they never ask but are always thinking? As a salesperson, you need to proactively address these three big questions.
5. 6 Guaranteed Ways To Position Yourself As An Authority — Social Media Today

All other things being equal, prospects will always choose to work with the salesperson who is a trusted expert. If you're unsure on how to establish yourself as an authority on your topic, this article will guide you.
---
This Week on The Center For Sales Strategy's Blog: