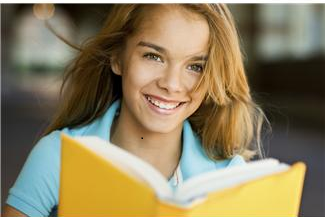 It's the official kick off to summer, which means it's time to kick back and relax with a good book. You wanted to read about sales and marketing in your down time, right? We asked some of the staff at The Center for Sales Strategy for their top selections:
1) Love 'Em or Lose 'Em: Getting Good People to Stay by Beverly Kaye and Sharon Jordan-Evans

Recommended by Beth Sunshine, VP / Talent Services
You've found talented hires, so it's time to focus on how to keep them! If you are responsible for the management and development of even one person, this book will provide you with actionable steps to retain them. The strategies suggested are simple, inexpensive, and often easy to do immediately. The authors also provide interesting examples of how these strategies work in some of the best companies in America.
2) The Exceptional Presenter, by Timothy J. Koegel, and
The Exceptional Presenter Goes Virtual, also by Timothy J. Koegel.

Recommended by Mike Anderson, VP / Consumer Insights and Communication
Whether you're presenting to a client or speaking in front of hundreds, today's audience wants more information in less time. I've found both of these books provide great coaching about how to fit a message into the recipients' limited attention bandwidth.
3) Tell to Win by Peter Guber
Recommended by Kim Peek, Blog Boss
The premise behind Tell to Win is that you will close more business deals if you can learn to tell a good story that makes a connection with your audience. If you are in sales, you know the power of a good story when it comes to building rapport or helping people see their role in the big picture. People in marketing can apply the methods used in Tell to Win to writiting compelling copy. This is especially important in the digital environment because we have so many more storytelling mediums—video, photo, audio, blogging—available than in the past, which means more ways to make that emotional connection and motivate the potential customer to take action.
4) Who Moved My Cheese? by Spencer Johnson, M.D.
Recommended by Demrie Henry, Performance Consultant
While it's been almost 15 years since it was published, Who Moved My Cheese offers an incredible perspective on how to deal with change in your work and life. It's an easy read and uses a parable to inspire a paradigm shift in order to survive AND thrive in a world that is driven by constant change and innovation. This book speaks to every generation, and should probably be reread every couple of years. No wonder it was a New York Times Best Seller for almost 5 years!
5) Quick reads on the iPad
Recommendations from Sophie Fry, VP / Senior Consultant
From a sales perspective, my favorite and most useful reading for sales and management have been through my iPad aggregators. I use Pulse and I also use Flipboard. My favorite articles tend to come from:
HBR (Harvard Business Review)
Fast Company
Inc Magazine
Forbes Money Builder
Not only do I find these resources powerful reading for sellers and managers alike, I find great articles that I can forward to clients! It just gives me one more way to connect.
6) Close like the Pros by Steve Marx
Recommended by Matt Sunshine, Executive Vice President
How could we possibly have a book list and not include one of the best books written on sales strategy? Written by Founder and Chairman Emeritus of The Center for Sales Strategy, this book will blow you away. This is not a book on why being customer focused is important or what the very best sales people do... oh no! This is a book that shows you exactly how it's done. After reading Close Like the Pros, you will have actionable next steps to use in your sales process, and it will help you grow your business.
7) For more summer reading, and to learn the basics of internet marketing, check out our new internet marketing ebook:
Kim Peek is the Blog Boss at The Center for Sales Strategy