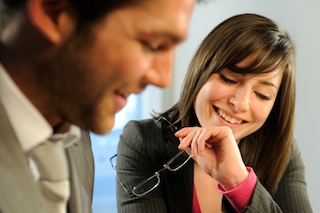 One of the most difficult aspects of selling is getting the first appointment with a new prospect. That is a fact, but it shouldn't be the only focus. Simply getting the appointment is not the goal; the goal is to get a good appointment.
So how do you take a good appointment and make it a great appointment? DON'T WASTE their TIME!
Like most busy people, I run my days on a pretty tight schedule. I pride myself on productivity, and therefore my biggest pet peeve is wasting time.
On my calendar today, I had a dentist appointment set for 11:00. Prior to my appointment, I received two different reminders in two different formats from my dentist's office (pretty impressive I thought)! First, I received an e-mail confirmation (where I could click to confirm the time slot reserved for me, which I did). I also received a text confirmation. I found these two "reminders" appropriate and a great way to ensure I arrived on time—which, of course, I did!
I arrived at the office at 10:50 with 10 full minutes to spare. The first 10 minutes I expected, and I actually enjoyed. I was able to do things I don't always have time for—like browse magazines and return text messages to friends. However, as my appointment time came and went, my enjoyment quickly turned to frustration, and I began to wonder… why did you remind me so many different ways to be on time if you are going to be late? Why do you feel you can waste my time? Imagine my disappointment when I sat in the waiting room for a full 25 minutes before heading back to the chair.
My frustration got me thinking about the many ways we can sometimes frustrate our prospects during what could have been a really good appointment—even with really great intentions!
Spending so much time focusing on getting the appointment... and then disappointing once we get to the actual appointment.
Simply setting an appointment is not the goal. The goal is to have a great appointment!
What tips do you have to make sure that your appointments are great and meet (or exceed!) expectations?
Dana Bojcic is a Senior Talent Analyst at The Center for Sales Strategy.