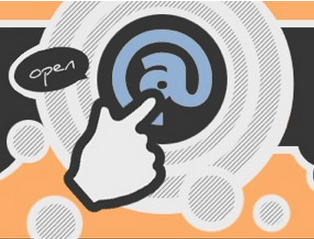 A study of 21 million email messages sent in 2012 found that email opens and click-throughs have two "primetimes" per day—the first between 8 and 9 a.m., and the second between 3 and 4 p.m.
These times represent the "ramp up" and "wind down" phases of a typical work day. These times may not, however, correspond to the phases of your target reader's typical day. Which is why it's important to know your target!
And there's also a secondary "primetime" after 8 p.m., when the kiddies are all tucked into bed and many adults are relaxing—checking emails and surfing with their laptop, smartphone or iPad from the comfort of the couch.
The findings also show that your email has the greatest chance
of being read within the first hour it is received.
As the email "cools off" in a recipient's in-box, its chance of being opened grows smaller and smaller.
These findings underscore what you may have instinctively known:
Scheduling your emails for primetime is important.
For best results, know your target reader!
Consider the target's time zone in your scheduling.
Different times call for different approaches—your target reader is in a different frame of mind at 8 a.m. than she is at 8 p.m.!
Don't abuse your target's time and attention—if you are lucky enough to get an "open," let them know exactly what you want them to do—and make sure your website is set up to handle the click-throughs!
An infographic showing this and more is available here: (email login required)
Tina Rice is Course Keeper for The Center for Sales Strategy