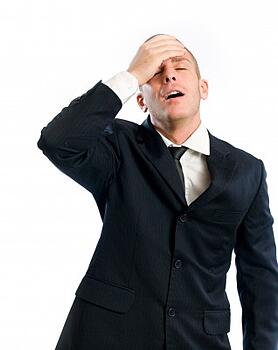 Frankly, it's the same in sales as it is in any other creative, human endeavor. The biggest mistake you can make is no mistake at all. Don't assume those people who make no mistakes in their b2b sales careers are the ones who are most polished and professional. They could be the ones who don't push their boundaries of capability.
Nervous? Afraid of doing something wrong? Uptight about approaching a new client or category of business? Good for you! You are testing your personal abilities, and taking your profession where you may not have taken it before.
Now, while I applaud your courage and fortitude, let me offer a few words of advice before you proceed:
Take advantage of the training your company has provided. It will help you avoid any mistakes that are entirely unnecessary.

Listen to your client, and remember your reason for being is to uncover needs you can help them solve.
If you do make a mistake, own it. Admit it, understand why it happened, and do what you can to make it right. And finally, learn from it.
Making a mistake can give you a horrible feeling. But not making a mistake, once in a while, could be an indicator that you're so comfortable at your current level that you haven't tried climbing to the next one!
"Don't Give Up" is sometimes exactly what you need to hear. We can help with this free download! Click below.