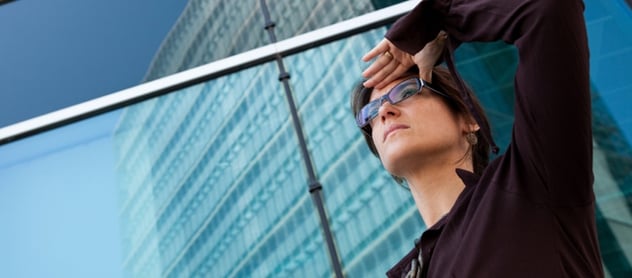 Here we are at Friday, the end of another week, and we're sharing the top articles and resources we've read this week! Here are our "best" from around the web.
Most companies want to grow. But as this article points out, you can grow profitably and sustainably only from a position of strength. The author explains how to chart a course toward sustainable and profitable expansion by combining four approaches to growth.

2. Email Marketing Has Impact — Adobe
Does email marketing work? Yes. Despite our overflowing inboxes, the data shows that email marketing continues to show strong ROI. This infographic demonstrates how often people check email—and shows that we are indeed enamored with email.
3. How Playing with LEGO (the Right Way) Boosts Your Creativity — Inc.
Used to following instructions? Break out of your limited ways of thinking with creativity. And even if you're not a "creative type," you can can learn how to be creative. This article (and video) teaches you how—via LEGO.
4. 12+ Ways to Use Web Analytics for Better Content Marketing — Content Marketing Institute

How do you know how to make decisions on what types of content to produce, what topics to cover, and what channels to use to distribute your content? Using web analytics you can learn the information you need to make smart decisions. This post offers lots of ways you can take advantage of the data to improve your inbound marketing.
5. Research: Technology is Only Making Social Skills More Important — Harvard Business Review
Automation is great for saving time on repetitive tasks that can be handled by computers. But some things just can't be done by technology. Social skills can't be automated, so if you want to differentiate yourself and make yourself attractive to potential clients and employers, focus on the soft skills just as much as the analytical ones. Here are the details on the reserach.
---
This Week on The Center For Sales Strategy's Blog: