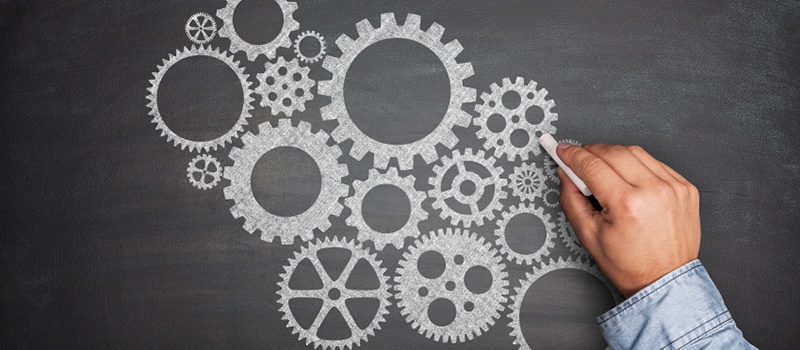 With the ever-growing desire for data-driven marketing and automation there's equally an ever-growing abundance of people giving away their preferences and information. Businesses can take what used to be tasks delivered by people and offer up those same tasks delivered by technology. For example, the buying and selling of media inventory as well as the delivery of targeted offers at checkout are automated tasks that were once delivered by people.
Automation Tools Are Becoming the Status Quo
In recent news, Apple and IBM announced they are strengthening their growing partnership by focusing on bringing collective intelligence to the classroom. In the very near future, educators will be able to apply individualized teaching techniques to students they monitor through a new app, called the Student Achievement App. According to Mobile Marketing Watch, "The app in question is supposedly a 'dynamic teaching tool that harnesses data analytics to supply educators with actionable intelligence on a per-student basis.'"
The Apple/IBM news comes on the heels of another digital breakthrough, this time in customer service. Artificial intelligence startup DigitalGenius raised $3M to help retailers automate customer service through a question and answer process where DigitalGenius's technology uses machine-learning and natural language-processing (NLP) to replicate friendly human-like voices.
Where Do Humans Fit In?
So with all this technology, where do humans fit in? At a time when digital applications appear to be able to handle so many of the tasks where humans once prevailed, how can we remain relevant? It's easy to define "what" a digital term or piece of technology is or does. You can memorize any term out of a dictionary or wiki, but when it comes to "how" to use it, that's where you can make a big impact and where your expertise fits in.
For example, if someone were to ask you what native advertising is, you could begin your reply, "Native advertising is the advertising that is placed based on the platform and content it is most closely associated with. For example, Forbes magazine placed an ad for Fidelity on the cover of its March issue that explained the benefits of retirement planning." Then, to illustrate why it's important, you can follow up with how to make the most of native advertising by engaging targeted consumers with relevant content which, in turn, can help increase conversions.
Digital capabilities aren't going away; on the contrary, they will keep expanding. We can say the same for mobile device capabilities. If you're all about what, your career may have a very short horizon, replaced by automation in the near future; but if you're someone who knows how and can help others learn how, then—like digital—you won't be going away, either.