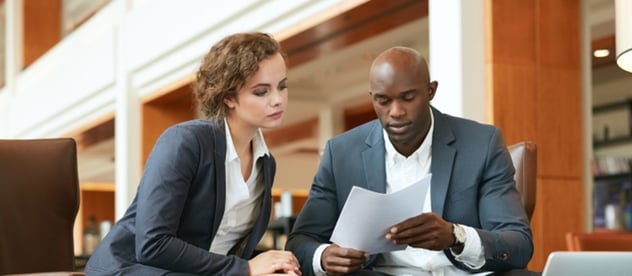 We hope you've had a great week! It's Friday, and today we're sharing what we've been reading online this week! Here are our "best" from around the web.
1

.

LinkedIn's Major Makeover Is Designed To Make You Want To Actually Use LinkedIn — Fast Company

This cleaner, faster desktop version of LinkedIn makes it easier to read news, connect with people, and spruce up your profile. Check out the details.
2. Your Career Needs Many Mentors, Not Just One — Harvard Business Review

The chief distinction between finding "a mentor" and creating "a mentor board of directors" is that there is less pressure to find one person who represents your ideal future self. You can diversify your search criteria and learn from a variety of people. This also allows you to look beyond the classic notion of a mentor as someone who is older and wiser than you. This article explains.
3.
9 Weasel Words to Avoid Conversation at All Costs

— HubSpot

"Weasel words" are a colloquial term for words or phrases used to avoid being forthright. Weasel words are used when the speaker wants to make it seem like they've given a clear answer to a question or made a direct statement, when actually they've said something inconclusive or vague. Fortunately, weasel words are easy to spot.
4. 4 Ways to Build Facebook Lookalike Audiences to Expand Your Targeting — Social Media Examiner
Lookalike audiences allow you to build new audiences using an established source audience such as people who have viewed your video or previously purchased from you. In this article, you'll discover how to use Facebook lookalike audiences to successfully scale your ad targeting.
5. How to Attract Your Ideal Customer with Perfectly Positioned Content — Copyblogger

The first (and most important) step in our 3-step content marketing strategy is determining your "Who." Who do you want to attract and speak to, and just as importantly, who do you want to drive in the other direction? It all comes down to your values, first and foremost. This article explains how to position your content to attract the prospects you're looking for.
---
This Week on The Center For Sales Strategy's Blog: