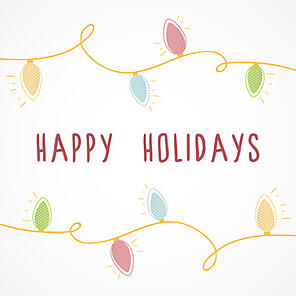 Regardless of race, religion or creed, people all over the world are celebrating during this holiday season. It's a magical time of year for us all to reflect on what's important to us, celebrate our beliefs, and join in festivities with our friends and family!
In sales, this time of the year is also the season for forecasting, budgeting, annual planning, and closing out the year with a bang! Sales directors, managers and salespeople must plan and focus if they're going to successfully finish out the year, develop their growth strategy for the following year, AND enjoy the holiday season.

Enjoy the Holiday Season
I say remember to enjoy the holiday season, because we often forget that it's ok to take a break from work and really enjoy the season. And the truth is, enjoying your time off from work will help you regroup and refocus, so when you return to work you'll be refreshed and ready to hit the ground running in 2014!

Following are 6 tips to help you enjoy the holiday season, and hit the ground running in 2014:
Spend quality time with your friends, family and loved ones. The quantity of time many of us have during a typical week is compromised by our many work responsibilities. And if you're like most people, your phone has become a tool to keep you working around the clock. During the holidays, minimize your phone time to answer work emails or texts and instead give your time and attention to your family!
Set expectations. If you're planning on taking some time off, make sure your reply email communicates how long you're taking off, how frequently you'll be checking emails and when they can expect to hear back from you. This will alleviate the pressure to respond instantly when you see their email on your mobile device.
If you must check work email during vacation time, either because of the kind of job you have or the type of person you are, you might think about scheduling specific times each day to check your email. This will help you spend quality time with your friends and family while also allowing you to break away to check-in on your work.
Plan on returning to work rested, refreshed and ready to go after the New Year! Try to get some rest, get back on a healthy diet and exercise regimen. This is the trifecta for creating the foundation for high performance... regardless of your profession!
Establish your professional and personal goals for 2014. Each goal should be specific and they should include a plan to help you reach them! For example, if one of your goals is to run a marathon in 2014, you'll need to create a strong plan of action to help you achieve that goal. If you've never run a marathon, you wouldn't just sign up and show up. The same kind of planning is necessary for strong sales performance, especially in today's competitive environment.
Upon returning to work, immediately review your Key Account Growth Strategy for each account and start implementing your tactics. If you have not created a growth strategy for your Key Accounts, do it. It's an incredible road map to strategize development and growth.
Set Your Goals for 2014

To sum it up, plan on having some fun this holiday season, spend some quality time with your friends and family and gear-up to start the New Year off right! Take some time to reflect on your successes of 2013 and set your goals for 2014! From all of us at The Center for Sales Strategy, Happy Holidays!

If you'd like help creating a Key Account Growth Strategy, you can download it by clicking here.