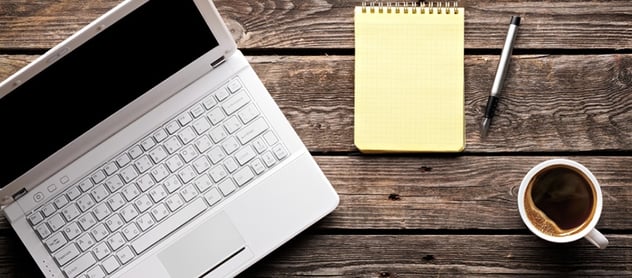 Hope you all have had a wonderful week! It's Friday, and time for us to share what we've been reading online this week. Here are our "best" from around the web.
1.

Tired of Useless Meetings? 9 Ways to Make Them More Effective. (Infographic) — Entrepreneur

We've all been in those meetings: the kind that are a complete waste of time and that bore us to tears. But meetings don't have to be useless. This infographic offers nine ways to make them more effective.
2. Digital Ad Revenue Sets New Quarterly Record, IAB Says — Advertising Age
Domestic digital advertising revenue surged 23% to $15 billion in the third quarter of 2015, the sector's highest quarterly spending on record, beating the previous high set during the same quarter last year. This article gets into the details.
3. 4 Steps to Get Executive Buy-In for B2B Content Marketing — Content Marketing Institute
Salespeople and marketing managers know how effective inbound/content marketing is and what it can do to facilitate sales. But lack of executive buy-in for content marketing is consistently one of the top five challenges cited by B2B marketers. This article offers a few great ideas to help sell the idea to execs.
4.
22 Top Tips to Effectively Raise Your Profile on LinkedIn

— Inc.

LinkedIn is a powerful tool for business people. 45% of its members are in upper management positions, and the platform generates more leads for companies than Facebook, Twitter, or blogs. This post suggests 22 ways to improve your profile and get more out of LinkedIn.
5. The Vulnerability of "Thank You" — Seth Godin

Saying "thank you" is more than good etiquette. This thought from Seth Godin ponders the vulnerability of saying "thank you" and how it brings people together.
---
This Week on The Center For Sales Strategy's Blog: