Today, we're thinking about our brackets, and wondering why college basketball is so hard to predict. How's your tournament going?
The Center for Sales Strategy Weekly Wrap-Up:
Below are some takeaways found within this week's blog posts: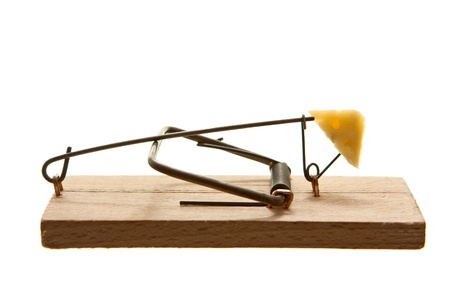 Sales Hunters, Sales Farmers, and… Sales Trappers?:
Mike Anderson
"Trappers do it differently; they entice the prey—er, prospects—to come to them. They set out the honeypot that brings the bears, the cheese that attracts the mice, the information and advice that pulls prospects in and prompts them to make the first move toward doing business. In the epic battle between the Sales Hunters and the Sales Farmers, it just may be the Sales Trappers who win."
John Henley

"Think about how you want the person to introduce themselves to clients and prospects. You want a title that sounds like the person is working on the behalf of clients, not your organization. For example, instead of calling someone the Business Development Manager, consider calling him or her something like Client Solutions Manager. If good ideas don't come to you on the job title right away, complete the rest of this outline first and then come back and work on this."

6 Tips for Creating an Amazing Field Coaching Experience:
Don Oylear
"Ask what went well. Ask again. Ask one more time. Ask what they felt really good about during that call. Ask what they might have done differently. Use your notes to reinforce all of the good things that happened during the calls. Recognize and reinforce the things the salesperson has done right."
4 Ways to Measure Engagement on a Company Blog:
Kathleen O'Malley
"For example, a recipe with 4,341 comments always looks impressive. Business blogs do not get the comment volume that recipe blogs do, and that's okay. With a business blog, we have different goals, and we know there's no direct correlation between blog comments and customers. So we measure engagement in a different way."
---------------------
This Week's Top Reads from Around the Web
We love to read and watch great content at least as much as we like generating it, so here are the posts that caught our eye this week:
Does your company use stock video? If so, you may be guilty of creating videos like this, that AdWeek says is entirely comprised of stock video. Better yet, the people who put it together are the ones who sell stock video.
What have you read recently that resonated with you? What have you written recently that resonated with your audience? Let us know, we'd love to share it!
If you're looking for ways to generate more leads for your salespeople or need help growing your online presence, be sure to sign up for our brand new Inbounders Weekly email list!