Today, we're happy to have our taxes done. Do you wait until the last minute or do you file as soon as you get your return?
The Center for Sales Strategy Weekly Wrap-Up
In 6 Immutable Rules of Communication in the Age of Content Marketing, Mike Anderson writes, "Picture a room filled with dozens of people who are talking, while only a handful of people are listening. The folks who are pumping information out (publishing) are literally overwhelming the poor folks who are taking information in (listening)."
In Best Practices when Networking on LinkedIn, Brian Hasenbauer writes, "Don't send LinkedIn requests to people you don't know or don't have a solid reason for knowing them."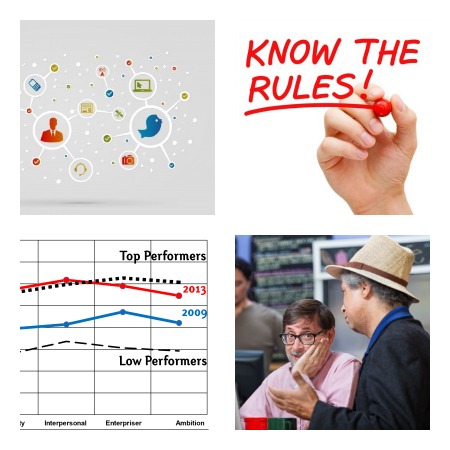 In When Will I See a Return on My Inbound Marketing Investment?, Dani Buckley writes, "Expect the pre-launch planning to take anywhere from 30 to 90 days."

In You Can't Fix Any Problem Without Talent, John Henley writes, "Talent doesn't fix every problem, but you can't fix any problem without the right talent."
---------------------
This Week's Top Reads from Around the Web
We love to read and watch great content at least as much as we like generating it, so here are the posts that caught our eye this week:
Watch this hilarious video showing a Southwest flight attendant giving saftey instructions you'd actully want to listen to.
What have you read recently that resonated with you? What have you written recently that resonated with your audience? Let us know, we'd love to share it!
If you're looking for ways to generate more leads for your salespeople or need help growing your online presence, be sure to sign up for the Inbounders Weekly email list!