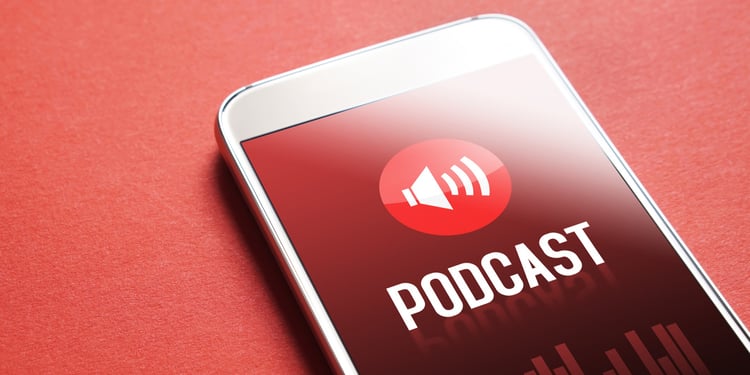 Many clients at The Center for Sales Strategy are essentially in the business of helping companies grow their business.
In order to do that effectively, we teach salespeople how to think like a business owner. Thinking like a business owner takes the focus off what you sell (your products) and puts your focus on how to help your client or prospect achieve their desired business results.
The better a salesperson becomes at thinking like a business owner, the better they will be at asking questions, establishing credibility, and ultimately becoming trusted and valued.
There are endless amounts of podcasts out there on business development and new ones being released daily. This article isn't about all the great business podcasts hitting the market, but rather a handful of the best podcasts that we feel will help salespeople improve their business acumen and encourage salespeople to help their clients and prospects grow their business.
10 Best Business Podcasts to Build Business Acumen
Busy entrepreneurs don't have time to read the articles in Harvard Business Review about what the best businesses are up to in the world. This weekly podcast features the leading thinkers in business and management and their enriching business insights.
Host, Guy Raz is one of the most popular podcasters in history because of his unique style. The baseline of this podcast is about innovators, entrepreneurs, and idealists that make a lot of money, but Raz taps into the personal journey of who, what, when, where, and why.
Small business owners, entrepreneurs, marketing consultants, and mid-sized agencies all find that this podcast helps them stay current on the most effective consultant tools and techniques available.
Truly an entrepreneur at heart, Gary Vaynerchuk has a unique way of connecting with every listener. A lot of episodes feature segments on quitting your job if you're unhappy or starting a side hustle, but he also mixes in keynote speeches on marketing and business, interviews and fireside chats.
Gain motivation, increase productivity and learn what it's like to grow a business, build a team, or create a movement. Guests on this podcast include both entrepreneurs and executives who have achieved remarkable growth in their fields and want to share their stories of success.
Entreleadership is a podcast that's named after Dave Ramsey's book of the same title. Host, Ken Coleman interviews top entrepreneurs of today like Seth Godin, Mark Cuban, and Daymond John.
StartUp showcases what it's like day-to-day at a business. Topics range from investing and pitching to debt and finances. Plus, the hosts aren't afraid to get real and honest about mistakes they've made.
Some of the world's greatest innovators, entrepreneurs, and business researchers share their stories and insights from the stage at TED conferences, TEDx events, and partner events around the world. Find them all, and more, on TedTalks Business!
From Nike to Netflix and Starbucks to Slack, iconic CEOs share stories and strategies that helped them grow from startups into global brands. Leadership, strategy, failures, and setbacks are shared, as well as hilariously honest stories.
If you're frustrated because you struggle to get the word out about your product or service, the Building a StoryBrand podcast will help. This podcast not only motivates you to get your message out and grow your company but gives great tips on how to stand out in the marketplace and have a blast doing it.
Listen Up! Make the Most of Your Time With Podcasts
Podcasting is one of the most popular digital trends among a variety of age-demographics, with a strong presence in the business world. People use podcasts as a learning tool, with business podcasts being one of the top categories in the industry. Podcasting simplifies and eases the learning process, and that's why it appeals to entrepreneurs, salespeople, managers, and busy people in general.
As you rise through the ranks of the business world, tune into any one of these ten podcasts and use idle time to improve yourself. All you need is an internet connection (or just download episodes) and a pair of headphones!