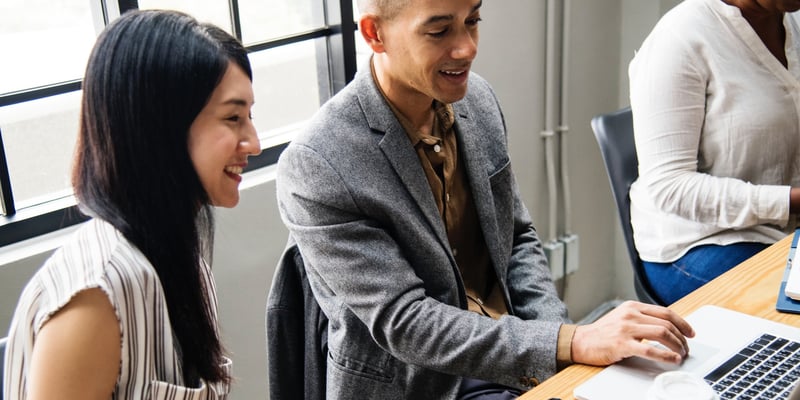 As a proud partner of HubSpot, we at The Center for Sales Strategy, as well as our sister company that focuses on lead generation and sales enablement, LeadG2, naturally have experience with the HubSpot CRM, and it might be easy to think that we're biased about this tool because of our relationship with them. However, it's important to know a bit more of the context to better understand why we're not biased and how that shows up in what we do and recommend.
To start, most of our team members have a wealth of experience utilizing different CRMs, from industry-specific platforms like Efficio (in media) to the biggest players like Salesforce and Oracle.
In addition to that, we use the HubSpot CRM for our own CRM needs. We tested out multiple CRMs a few years ago when the HubSpot CRM was launching – and determined that this was not only easy to customize, learn, and use... but for our needs, it was the best price out there (free!). We were very involved in the early beta launch of the HubSpot CRM and played a significant role in providing user feedback, keeping both our own business, but also that of our clients, in mind to help shape the CRM you see today.
Now that we're clear on our journey with the HubSpot CRM, let's dive into the top pieces of feedback we're hearing from salespeople across industries and companies.
It was created for the Salesperson FIRST, the Sales Manager second.

T

hat is clear in the design and user functionality. It's meant to ENABLE salespeople to sell better.





With automation

(like email tracking

, smart data, sequences, workflows, and more

)

, it eliminates a lo

t of time-consuming data entry and allows them

to

track

and execute on

some of the most important sales activity they do, with a click of a button.




It's

very intuitive and easy to use

with things like board views and visual designs.

Even the not-so-tech-savvy salespeople tend to find this CRM to be one that they can easily start to use.




It meets them where they are at, which is oftentimes out of the office

.

The

mobile app

allows them to update on-the-go.

Mobile apps aren't unique when it comes to CRMs

;

however

,

it should be considered when paired with the functionality that the CRM can already provide, but now while on their phone.




They can easily track engagement (opens, clicks, time spent, etc.) with prospects and customers from emails to shared documents.

This helps salespeople have smarter conversations, know when to follow up, and be able to better predict not just timing but context for future communication.




It uses the language they understand a

nd use for their own pipelines and

sales

process.

The ability to

easily

customize

your deal stages and fields means you can match all of this to your existing sales process or training materials.




It allows them to have better lead intelligence and resources at their fingertips to streamline and strengthen their sales process, and ultimately increase conversions.

This intelligence is also integrated with marketing data (if their company is using the HubSpot marketing platform) making them even smarter.




They can strategically plan and send relevant and personalized emails over time to individual prospects.

This is the S

equences tool that salespeople rave about!




They can get in touch with prospects earlier in the sales process and in the ways that prospects

want

to be contacted – this includes the

Conversations tools

and the ability to do website chats and even Facebook messenger

.




They can manage all of their prospects, target accounts, and customers in one place – while also being able to easily segment lists based on the criteria they need.

The ability to

quickly

filter contacts using data from both the sales and marketing platforms means more data to help with better targeting and tracking.
There you have it… 10 reasons salespeople love the HubSpot CRM (or so we've been told), and I'm confident that as HubSpot continues to build upon and evolve these tools, we'll be able to keep adding to this list.
What we believe at The Center for Sales Strategy and LeadG2 is that the HubSpot CRM is not for every organization. We'll be the first to tell prospects and customers alike if we don't think it's a good fit. However, for many, it is. This all starts with a conversation and an exploration of your needs and goals. Contact our team at LeadG2 today to set up a call to explore this further.