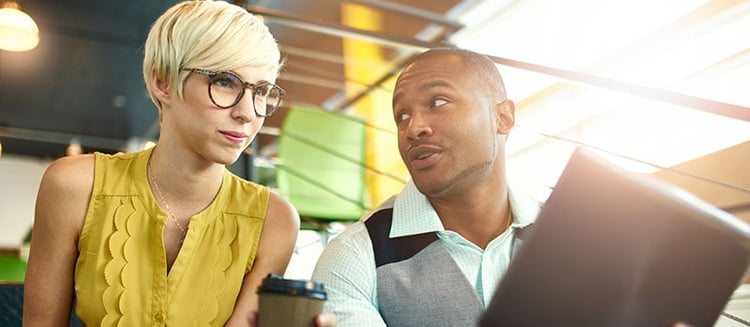 We hope you've had a great week! It's Friday, and today we're sharing what we've been reading online this week! Here are our "best" from around the web.
1

.

5 Effective Ways to Stop Interrupting — HubSpot

Interrupting will hurt you no matter what you do, but it's especially detrimental in sales. Your success depends on positive interactions with prospects. You need to earn their trust and respect, as well as elicit key information from them. Here are five tips to help you.
2. 5 Research-Based Strategies for Overcoming Procrastination — Harvard Business Review

Chances are that at this very moment you're procrastinating on something. This article examines why we procrastinate, and how can we overcome it. The author spoke to researchers, and spent time digging through dozens of academic journal articles to discover insights and advice.
3. Paid Social for Content Marketing Launches — Moz
Stuck in a content marketing rut? Relying on your existing newsletter, social followers, or email outreach won't do your launches justice. Boosting your signal with paid social both introduces your brand to new audiences and improves your launch's traffic and results. This video highlights four straightforward, actionable tactics you can start using ASAP.
4. LinkedIn Adds New 'Talent Insights' to Help Employers Improve Hiring and Recruitment Efforts — Social Media Today
LinkedIn, which now has more than 500 million members, has an unmatched database – they have the professional and educational histories of (almost) all of those members. That sets LinkedIn apart from other networks – while Facebook's also trying to muscle in on LinkedIn's turf by introducing job listings on Pages, LinkedIn's data gives them a big advantage. The latest development on this front is LinkedIn's new "Talent Insights." Here's what you need to know.
5. 7 Things to Consider When Planning Promotional Email Campaigns — Salesforce
Whether you are jumping into your first promotional email campaign or are a long-time veteran of email marketing strategy, there are factors you have to consider every time you begin planning a new email campaign. Ignore one of these factors and you're likely missing out on customers.
---
This Week on The Center For Sales Strategy's Blog: