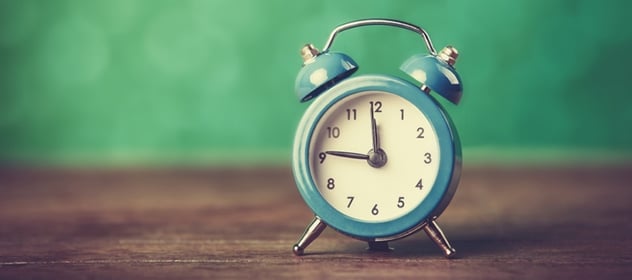 We hope you've had a great week! It's Friday, and today we're sharing what we've been reading online this week! Here are our "best" from around the web.
1

.

3 Effective Ways Sales Managers Can Optimize Their Time

— HubSpot

The typical sales manager arrives at the office at 8 a.m. with a prioritized list of tasks for the day. By 8:05 a.m., she's checked her email and seen two urgent requests from salespeople, a message from the marketing department asking her to attend a 9 a.m. meeting, a note from the engineering team asking for feedback from customers, and a question from Sales Ops about the new incentive plan. The following three techniques will allow you to redirect your time toward the most productive tasks.
2. Teams Solve Problems Faster When They're More Cognitively Diverse — Harvard Business Review

We know that diversity results in better brainstorming and more effective teams. New research now shows the benefits of cognitive diversity on the speed of team problem solving. This article explains.
3. The 4 Ways to Fix Your Broken Content Marketing — Convince and Convert
There is no shortage of content about content marketing, either. Yet, when content doesn't work, many marketers are perplexed. Perhaps they've been lulled into a false sense of, "If I write it, they will come?" Or maybe most content marketers simply don't have a background in testing and optimization? Certainly, the specific changes you can make to improve the performance of your content marketing are nearly limitless. But realistically, all of them fall into one of these, the 4 Ways To Fix Broken Content Marketing.
4. 21 Actionable Tips To Make Your Content More Attractive [Infographic] — Social Media Today
Publishing valuable, educational content is one of the keys to engagement and converting your leads online. Give your users the answers they're searching for, make it easy for them to digest your information. This infographic shows how you can engage your readers, your prospects and customers to take action. These 21 actionable tips will make your content more attractive, shareable and 'clickable.'
5. 5 Ways B2B Sales Reps Should be Using Social Selling— Salesforce
The power of social media can help sales forces relate to and engage more intelligently with buyers. But social selling isn't the aimless use of social media. Rather, it's the use of social media to support and enhance smart sales processes. This article shows how to use social media in the sales process to drive revenue.
---
This Week on The Center For Sales Strategy's Blog: