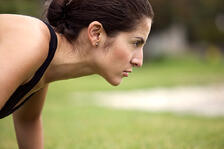 We would probably all agree that strong athletic coaching is key to maximizing the performance of an athlete. Effective sales coaching is just as essential for maximizing sales performance!
If you are a regular reader of our blog or a current client of The Center for Sales Strategy, you know that we believe strong coaching plays an enormous role in the development of people and their natural talents. This slide show presentation will depict for you the five ways that sales coaching and athletic coaching are most similar and give you some important things to consider when coaching others.
If you're looking for ways to be a better sales coach, download our ebook and learn the specific strategies that are most effective in managing and growing your people.