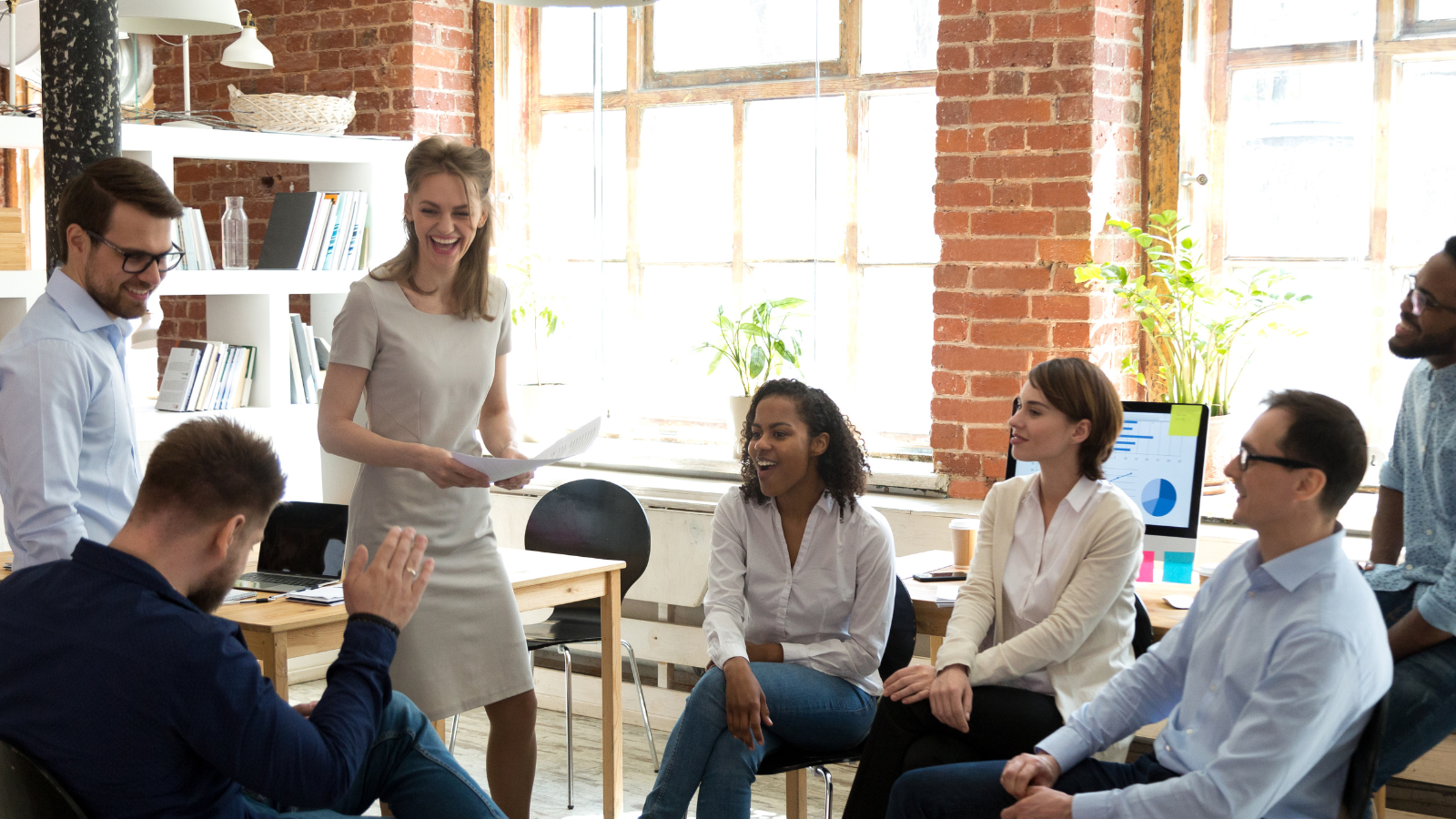 Companies that invest in sales training are considered 57% more effective than companies that don't. When it comes to selling a product or service, teaching workers sales training may be more beneficial than you thought.
Sales training is when you teach your employees skills and techniques for creating sales opportunities. When done correctly, sales training can boost your business' revenue. Failing to train your workers in adequate sales training can lead to negative customer experiences.
But it all comes down to this: How do you make sales training enjoyable for your workers?
Are you a sales manager looking to teach your employees sales but aren't sure how to make it engaging? Are you a CEO looking for ways to implement a light-hearted sales training program? Continue reading so you can learn how to make sales training more fun.
Why Should You Have Sales Training?
Besides increasing your business' revenue, sales training can boost your brand's authenticity.
Not every job dedicates time to training. You're prioritizing your workers so they can know how to please customers best. This looks good for not only potential buyers but other companies who may want to work with you in the future.
Other advantages to sales training include:
Customer service improvement
Confident employees
Fewer mistakes, so no loss of revenue
Sales training isn't all about teaching your workers how to sell a product. It's about building them up to be confident leaders. In doing so, you'll make your brand much more valuable.
5 Ways to Make Sales Training More Fun
Let's be honest; sales training can be a drag. No one ever wants to go to work and feel like they are sitting in a classroom. That's why you must figure out ways to make sales training an enjoyable activity for your workers.
With fun training, employees can better retain information while also having a great time! But what are some ways to make sales training exciting?
1. Sales Jeopardy
Jeopardy is a game everyone is familiar with, so it's the best way to have a little fun with your sales training. All you need for this activity is a template and five people.
What makes this sales management training effective is that it can improve any skill, depending on who creates the topics. You aren't confined to a game that only improves certain techniques. With sales jeopardy, you have the freedom to test your employees on any subject!
To make it even more enjoyable, offer a prize for the winner. Prizes are a good way to gain investment from your workers. Have a gift waiting for the winner and watch as your employees fly through sales training like a breeze.
2. Let's Perfect That Elevator Pitch
An elevator pitch is a short description of yourself, a service, or a product that can be told in under thirty seconds. Perfecting your elevator pitch is crucial when selling a product. If you aren't able to lay the cards out quickly, then customers will get impatient.
Create a game where your representatives take any random object in the room and develop an elevator pitch. Don't be too intense with this activity! Let your employees experiment with random objects and have fun creating their pitches. Afterward, vote on who won you over.
Doing sales training is all about teaching your workers valuable lessons but also allowing them to have fun. Practicing elevator pitches is a quick game that will have your representatives thinking on the fly in no time.
3. Role-Playing Game
Role-playing is the most traditional form of sales training, but that doesn't make it any less fun. You can role-play just about anything. What makes role-playing fun is that representatives have a chance to challenge each other with different customers' personalities.
Have employees that struggle to handle aggressive customers? Or maybe your brand is known to have consumers who ask way too many questions. Implement role-playing games to test your representatives in every way.
4. Pick up the Cold Calls
Salespeople typically find cold calls to be the worst part of the job. This is why it should be a priority for your sales training. What is more fun than calling your co-worker and reenacting imaginary cold calls?
Of course, this activity is about more than having fun. Your representatives will gain practice getting on the phone and being comfortable.
Not only that, co-workers can properly assess how well your representative performed without being too harsh. It's a perfect way to make friendships, build trust, and practice the dreaded cold calls!
5. Test Your Knowledge
You can't sell a product if you aren't sure what it is or does. Sales training games that test your knowledge are a solid way to show your employees what they need to study. A representative that doesn't know their product or service is an easy way to diminish your brand.
Protecting your brand is a number one priority. A way to make sure your representatives are learning your products or services properly is to invest in a professional sales strategy company, such as The Center for Sales Strategy.
The Center for Sales Strategy (CSS) has sales training programs that will help your representatives learn the ins and outs of being the perfect salesperson. For example, one sales training program focuses on creating consistent sales brand practices. This will help you establish a reliable name, as well as help your employees learn the fundamentals of your services.
Conclusion
Creating fun sales force training is a great way to keep your representatives happy. They're not only building relationships with each other but also working hard to embody your brand. If you add sales training services into the mix, you'll gain employees who are downright experts in performance and knowledge.