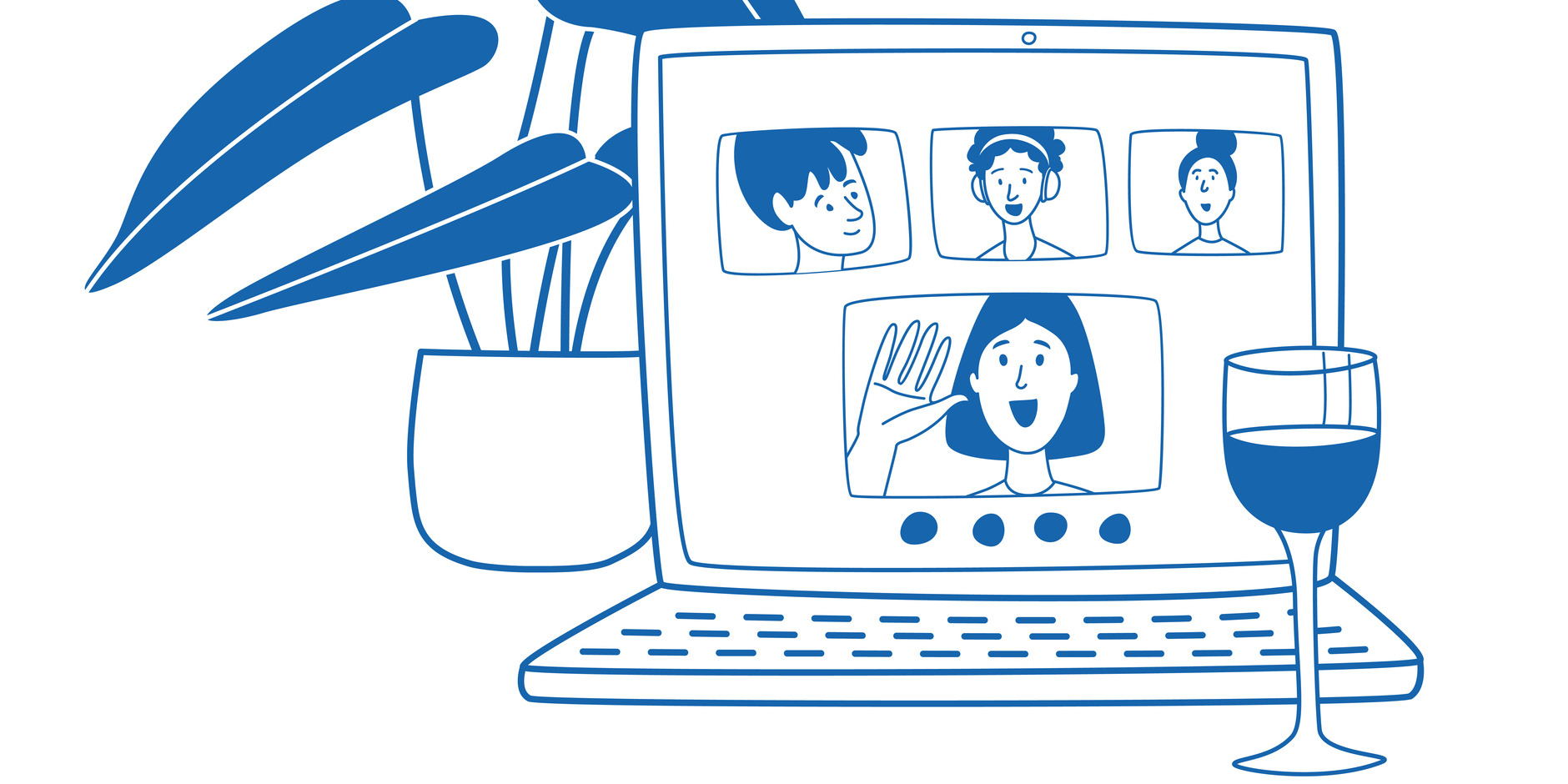 Telecommuting, flexible work environments—both fancier terms for working remotely—is the new normal for many of us. By now, you've gotten a taste for what working from home entails. And whether you choose to admit it or not, some of you have decided that remote work isn't as great as it sounded just a few weeks ago.
At first, working quietly in your pajamas seemed enticing—even productive—then the silence set in, and you missed all the chaos. Most people do! Knowing how important socializing is, how do you keep that feeling intact with your team in a time of social distancing?
Advice From a Remote Team
We know how important employee engagement is during "normal" times, imagine how significant it is during our current crisis situation. Others may look to you to lead the charge, and we're here to give you a few ideas to do just that.
Our company (100% remote for 38 years) is very active in keeping our culture alive and engaged. Along with our own tried and true methods of keeping team spirit alive, creating a collaborative culture, and boosting productivity, we also took some notes from a recent Blueboard webinar.
Our practices, combined with these ideas, will help ensure that you walk out of this time with a team still engaged and ready to tackle whatever comes next for your organization.
Staying Connected While Working From Home
1. Create a Private Facebook Company Page
Celebrate birthdays and work anniversaries for shout-outs
Post employee spotlights, providing questions for each person to answer that you can share
Recognize others—our team does this every Friday through HFF (High Five Friday), and recognize anyone that has helped us during the week
Post questions of the day, such as:

What fun things are you doing with your family?
If you could do ANYTHING you wanted today, what would it be?
Two-word check-in—what two words describe how you feel?
What is your favorite candy? Then send each person their favorite candy.
What is your favorite piece of art in your house? Gather pictures take a "gallery tour" together.
What is was your favorite game you played as a kid?
What is your favorite meal? Share the recipe with the team.
What is your feel-good song? We created a playlist on Spotify and shared it with everyone.
Ask everyone to share a photo of a beautiful place they've been or something beautiful in nature.
2. Virtual Meetings
Each month, we spend 45 minutes together for our First Friday Culture Call

Celebrating birthdays and work anniversaries
Spotlighting community involvement or charities
Sharing a learning opportunity
Highlighting the employee of the month (those nominated for HFFs!)
Ending with a motivational quote

Coffee Breaks—during this time, we gather for a 30-minute video call to "chat" about life; no work conversations allowed!
Virtual baby showers or bridal showers! Playing silly games and celebrating together.
Friday Happy Hours—no explanation needed.
3. Virtual Classes Taught by Employees
Book clubs—we love www.Betterbookclub.com

,

where we have a library of business books for others to choose from. We also gather as a group quarterly to share quick book reviews.
Special speakers—we have invited book authors to join us for great conversations.
Cooking classes
Wine tastings/pairings
Yoga
Meditation
Gardening classes
4. Game nights
We have virtual happy hours with games like virtual Kahoot
Company bingo
Costume parties or funny hat theme calls (we've had funny wigs too!)
Virtual scavenger hunts—have your team break into teams/pods and provide a list of items and activities they need to accomplish together in an hour. This creates a way for everyone to work together while apart, yet creates a cohesive team feeling.
5. More Fun ideas for Staying Connected
Step Challenges—we use the Challenge Runner app for team challenges. This helps us get up and move and adds a bit of fun to our day.
Virtual 5k run/walk—set a day for everyone to walk at the same time and send a fun t-shirt to commemorate the event. Everyone can post a picture of themselves after the event or in their t-shirts.
Movie watch parties
Pamper parties—someone shared that they had a morning meeting, and everyone had to come with a facemask/mud mask to the meeting!
DIY Bingo—how long you have been on the team, born in x month, traveled to Y, has x number of kids, has a sibling, etc.
Pictionary in daily huddles
Lastly, Blueboard is offering a great way to let others know how special they are to you and your business with virtual recognition notes. This is a quick and easy way to make the day of those who are out of sight, but not out of mind.
During stormy times, your team will look to you now more than ever to lead them safely to the shore. While taking that journey to get there, remember to help everyone stay motivated, positive, and energized by implementing ways that will make a difference in your company culture now.