For many sales managers and account executives, working from home is a brand-new concept. And like any emerging work style, those who've had more in-office job experiences feel skeptical about remote work.
The Center for Sales Strategy (CSS) has embraced the work from home lifestyle. Our entire 40-person company has worked from home for 38 years- and we excel at it too! To help ease this sudden transition into the remote work world, here are some tips from our experts on how to stay in touch with clients and prospects.
Tips for Staying in Touch with Clients When You Can't Meet in Person
First time at-home workers are going to go through an adjustment period, but it's vital to stay focused. Successfully working from home requires:
Discipline
The right technology and tools
Flexibility
Patience
Responsiveness
The right mindset
Without these qualities' challenges such as major distractions and potential loss of efficiency are likely to happen. "Your mindset has to be that you are at work, even though the environment has changed," CSS Managing Partner Matt Sunshine told Inside Radio.
Thankfully in 2020, we have tons of ways to connect with clients and prospects other than in-person.
Leverage Video
While instant messaging is important for quick questions, CSS recommends sales departments that have converted to an at-home workforce still conduct a virtual sales meeting at least every other week.
For CSS, that means our cameras are on and you see our smiling faces! It's proven that video works. Here's what our experts say: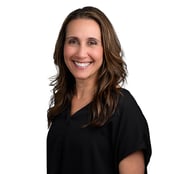 Beth Sunshine, VP/Talent Services
A sudden change in work-patterns is difficult for anyone, but especially those who are in jobs in which they typically meet face to face with clients. Working remotely can feel isolating (especially if you are under a mandatory quarantine) and neither an email or a phone call will likely change that. We recommend that people commit to the highest level of personal interaction with video conferences or FaceTime. Your employees may be unfamiliar with the tools and capabilities available to them, so consider working with a tech expert at the company to determine the best communication strategy and then asking that person to run a video conference to train everyone. The more personal level of interaction will allow people to better read others, feel more connected, improve the depth of the conversation, and boost morale.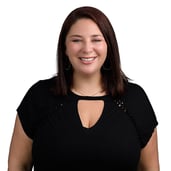 Dani Buckley, General Manager of LeadG2
Use tools for video distancing meetings—like Zoom or Teams—that allow you to still have some face-to-face communication (even if they can't get on video, you can!) Also, send videos to check-in. Again, that personal connection can go along way when we're all not having as much in-person communication as normal.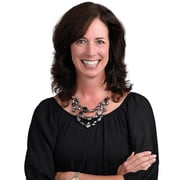 Stephanie Downs, VP/Senior Consultant
Schedule video meetings with clients and prospects to stay in touch, and even take it a step further but ordering lunch in for them and yourself and conduct a virtual lunch meeting.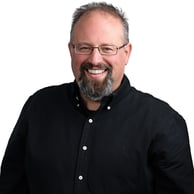 Trey Morris, Senior Consultant
Loom is like voicemail in the age of video. It's a great way to send quick video messages to your client or prospect. Plus, it offers a great screen recording capability where you can share your info in video.
Utilize Instant Message and Screen Sharing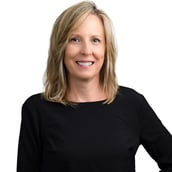 Deborah Fulghum, Sr. Talent Analyst
Consider sending calendar invites to clients to video chat or strategize by phone. It's always smart to create an agenda for this time spent so that calls feel meaningful and purposeful. Going into meetings prepared leads to a productive call! We use Teams for calls and are able to share our screens to show PPT presentations or visuals. You can run a very productive call virtually if you prepare in advance.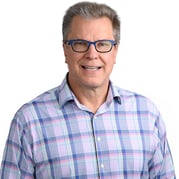 Kurt Sima, VP/Senior Consultant
I like using screen sharing tools like GoToMeeting to do "something" with a purpose. Here are few "somethings" worth doing: Review research, data, or information of interest. Give them access to a resource that you have access to—like a virtual brainstorming session. Share sales training with their sales team.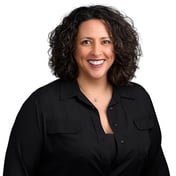 Alina McComas, VP/Senior Consultant
Use technology! Consider what is currently on their radar and provide them with insights and solutions. Use tools like video messages and shared screen meetings with video so you can see each other and drive that human connection.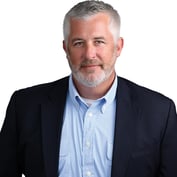 Craig Jones, Senior Consultant
Set expectations—for your team, your clients, and your prospects. Shared screen appointments are key to staying on the front line.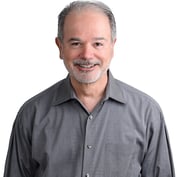 Jim Hopes, Managing Partner at CSS
Use all your technology to reach out to clients. Phone, text, videos like FaceTime or shared screen apps. You can have more frequent contact than before.
Share Insightful Articles and Resources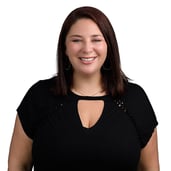 Dani Buckley, General Manager of LeadG2
Share articles, videos, reports, ideas, and other resources to just tell clients/prospects that you are thinking of them and still working on their account. Show them that business is still going on even if you're not having in-person meetings.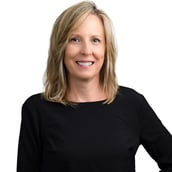 Deborah Fulghum, Sr. Talent Analyst

A great way to stay in touch with your clients is to share articles you think may be of interest to them. By providing stories, posts, or quotes that remind you of your clients, takes away that out of sight, out of mind feeling.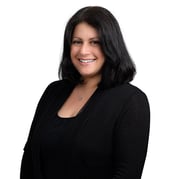 Alysa Hinshaw, Senior Coach
Make sure to stay on top of industry news and headlines that might be of interest to your prospects/clients. If you see an insight that you feel would be valuable to share with them-do it!! It shows you're thinking of their best interest and not just always reaching out to sell them something. It also helps you stay top of mind as a trusted and valued partner!
Don't Forget About Online Services—And This One Traditional Method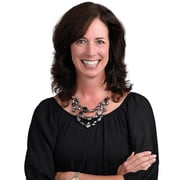 Stephanie Downs, VP/Senior Consultant
Use social media, such as LinkedIn, now more than ever!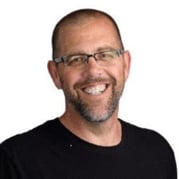 Dean Moothart, Director, Client Solutions
If you can't meet in person and you still want to stay in touch with your prospect, send them a short email. It should include content that will help answer their questions and build trust in you and your firm's capabilities. You can do this by including content that addresses a relevant insight, a topic of concern, or an objection they previously raised. Ideally, this content should be something that you or someone on your team has authored (i.e., blog article, eBook, whitepaper, etc.).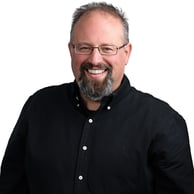 Trey Morris, Senior Consultant
Drizly—send alcohol to anyone—that should get their attention and keep you top-of-mind! Or take the traditional route and send the mail. Yes, people still get snail mail! Mailing a handwritten letter or card is unique and helps you stand out in the crowded electronic world.

Working at Home Best Practices
All of our experts at CSS agree that the following are the best practices for adapting to the work from home lifestyle:
1. Designate a space out of a high traffic area.
2. Start your workday as though you are working from the office.
3. Set a plan for each day the night before or the morning of focusing on high priority customers and high priority prospects. Work your plan each day.
4. Be sure to let others in your home you are working. Shut down distractions.
5. Talk to customers more often. While some parts of their businesses may suffer temporarily other parts present opportunity. Listen. Problem solve. Develop ideas you can turn around quickly to help them remain healthy in changed conditions.
6. Be flexible and responsive. Be patient and present.
Put these tips to use as you're adapting to the work from home lifestyle!