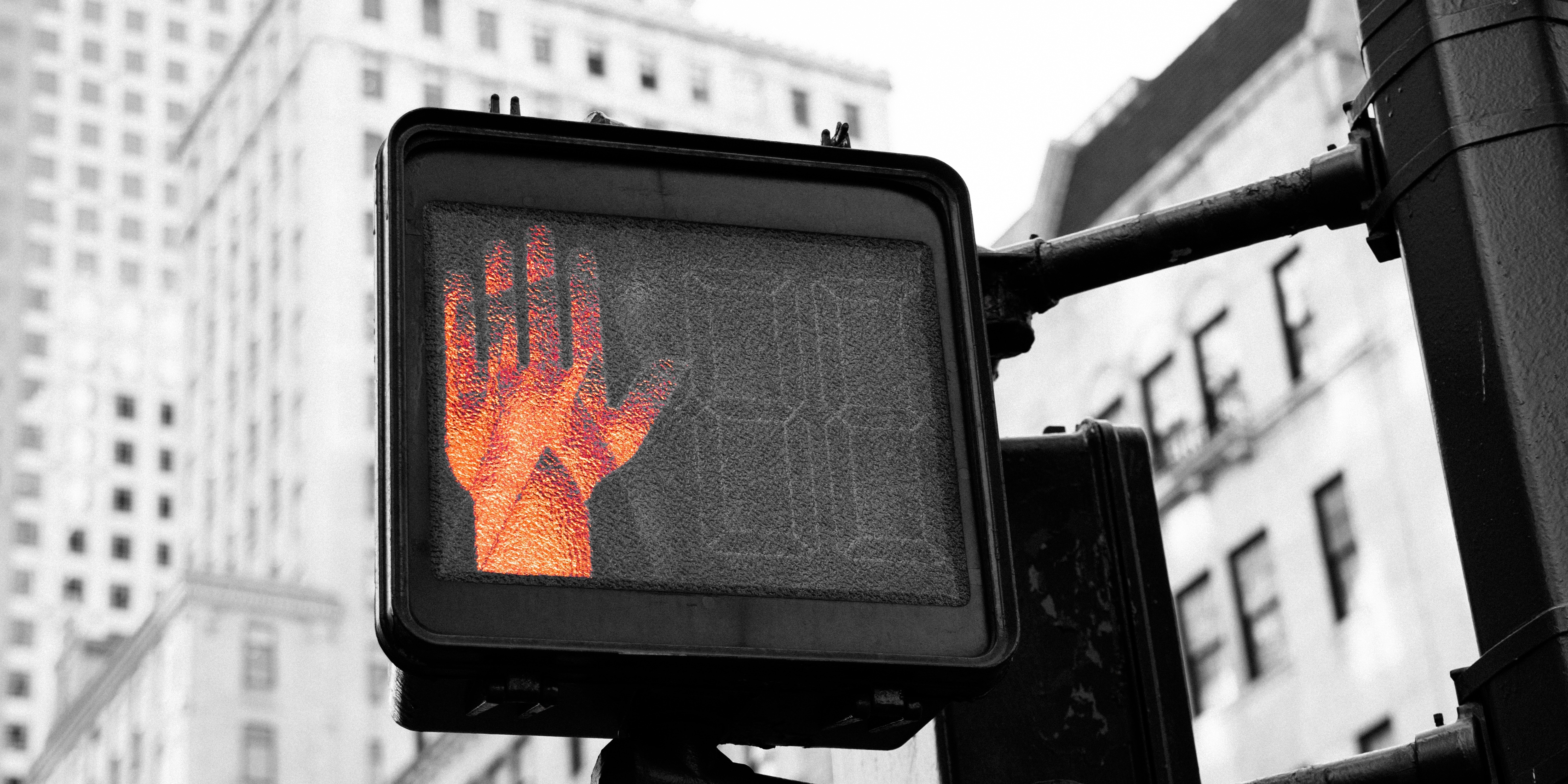 Many years ago, I talked with the owner of a specialty grocery store in Columbus, Ohio called The Hills Market. During this conversation, I learned about the term "giving customers the finger."
This unfortunate situation occurs when a customer asks for help locating a product and an employee points in the direction of the product and sends the customer on their way. From a customer service perspective, this is a no-no! The best way to help a customer is to listen to their request (problem) and take them to the product (solution).
FAQs, Chat Boxes, and Bots
Fast forward to today, and a new slew of customer service options—FAQs, chat boxes, and bots—are emerging that in some ways have the same feel of "giving customers the finger." These modern marvels perform tasks that are both simple and structurally repetitive, at a much higher rate than would be possible for a human alone.
FAQs, chat boxes, and bots provide customer service at a cheaper rate than a human being. In some situations, they do make sense; however, in some situations, they don't. One situation they do not make sense is the ongoing customer service of key accounts.
Key Accounts Require Special Attention
Not all customers are created equal. World-class sales organizations segment them like this:
Key Accounts
The top 25% of clients for a company or particular business unit. These high-priority clients represent a large percentage of overall revenue, often 70-80%. These are the "big accounts" and are naturally limited in number. The number of key accounts will vary by seller and are defined by a key account spending level.
Key accounts are extremely valuable and should be treated with special attention, never given the finger! Here are some ways to provide special attention to key accounts:
Set a face-to-face meeting every month (or two) to discuss any relevant issues. It's a good idea to change the focus of these meetings once a quarter to revisit their needs analysis and discuss the desired business results of each key account.
Be responsive when they call, and respond quickly.
Send a thank you note from time to time and/or take them to lunch to say "thanks."
Provide access to items like tickets to events and other activities.
Offer expertise-based, value-added opportunities like brainstorming and/or marketing strategy model sessions.
Building a wall around these accounts to prevent competitors from poaching them is important. Here are some things to consider:
Define key account growth opportunities by analyzing:
Decision maker access: Are you talking to the decision maker? Perhaps a user influencer? Or perhaps the technical influencer?

The farther away you are from the decision maker, the higher the risk of losing this revenue.

Growth potential: Do they have additional dollars or are they spending with the competition?
Openness to solutions and ideas: Have they purchased ideas from you in the past?
Define key accounts at risk.
Customers that "score" well in the areas listed above should be pursued as growth opportunities. Conversely, key accounts that don't "score" well represent at-risk customers.
Common sense tells us to aggressively pursue the key account growth opportunities and develop a plan to minimize the impact of the accounts at risk.
Increasing revenue from existing customers will pave the way to revenue growth and significantly reduce the need for new business.
SECONDARY Accounts
The other 75% of clients for a company or individual business unit, that fall below the key account spending level. As with key accounts, the number of secondary accounts is naturally limited. These low-priority accounts should get limited attention, but those thought to have key account spending potential can be designated and focused on accordingly for growth.
Secondary accounts are low-priority customers, so how you treat them should vary a bit compared to high-priority key accounts. A good rule of thumb is to spend more time with key accounts than secondary accounts.
It is important to set proper expectations with these accounts in the following areas:
Consider meeting with these accounts face-to-face less often and use technology to communicate.
Clarify a process related to payment and copy changes.
Discuss and confirm ROI expectations (especially important due to limited spending of secondary accounts).
Consider using FAQs, Chat Boxes and Bots to serve these accounts.
Account List Analytics
Too busy to conduct the key accounts analysis process outlined in this post? Using a data-driven analytics approach is a great way to give these high-priority customers the attention they deserve and avoid giving them the finger!