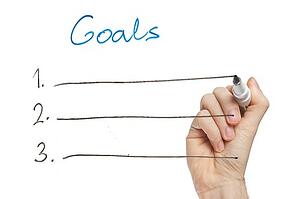 I am currently reading the New York Times bestseller called "Influencer, The New Science of Leading Change." This book is based on the in-field work of the team at VitalSmarts. I like books that are based on real-life observations. I generally find ways to apply the principles. Influencer is written to a broad audience, not merely those of us in sales. But there are some good lessons in the book that we can apply to sales.
The authors point the reader to three keys to being an Influencer:
1. Focus and Measure
2. Find vital behaviors
3. Engage all six sources of influence
If you want to know more about the three keys, pick up the book. I am going to focus here on the Focus and Measure principle since The Center for Sales Strategy has long advocated that measurement improves performance.

The authors define Focus and Measure like this: Influencers are crystal clear about the results they are trying to achieve and are zealous about measuring it.
There is a lot of wisdom and power in that statement. One of the non-sales examples they give in the book is an organization that set out to "reduce preventable harm in hospitals." Not much was happening when that was their focus. Then they changed their focus to this: We will save 100,000 lives from medical mistakes by 9am on June 14. Given that focus and their systems of measurement, they achieved the goal!
Let's apply this principle to sales. I had a sales manager tell me recently that they hired a new salesperson and they were focused on making sure that seller was "up and running and doing very well" six months after hire. It would be easy to accept this as clear focus and move on. But this certainly doesn't meet the standard of Focus and Measure stated here. There is a need for more clarity in what doing very well means and a plan to measure results.
The probability of success will go up if the goal looks more like this.
By month number six, this new seller should:


1. Have $25,000 a month in revenue
2. Be working six active Target accounts (good prospects) each month
3. Close 50% of their active Target accounts
4. Of the Targets they close, they should average 60 days from first contact to close
I don't know if this is the right list of items or the most appropriate numbers for your organization. That's going to be a little different with each company. But you get the idea: Focus and Measure. An important principle for sales!
We have 30 years of experience helping sales organizations. If you want to improve when it comes to Focus and Measure, download our Sales Performance Dashboard. Select at least one goal and build out a focused plan with clear list of things to measure.