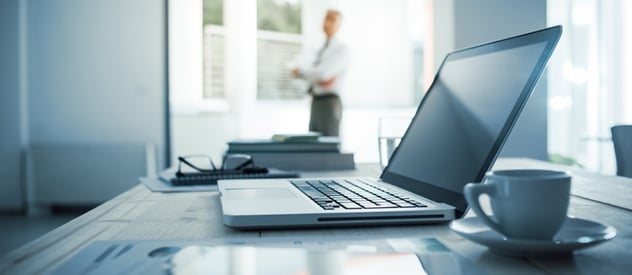 Today we have a guest post from Rachel Davidson. Rachel is a content specialist for Highspot, the sales enablement industry's leading platform for content management, customer engagement, and analytics.
---
As sales teams grow, it can be challenging to make sure each team member has quick access to resources needed to do the job: case studies, email templates, product sell sheets, whitepapers, etc.
When huge amounts of content are fragmented and spread throughout multiple systems and platforms, reps can spend more time searching than selling. This is where sales enablement technology comes into play. By using a smart sales enablement tools that allow reps to access content and automate tasks, sales teams put themselves in better position to save time and engage customers more effectively.
At its heart, sales enablement creates more opportunities for reps to do what they do best: sell. Today we're going to share ideas on improving the bottom line of your business by achieving faster conversions and higher sales via sales enablement.
Accomplish More in Less Time
Modern sales enablement technology helps reps in one big way that has a significant influence on their day-to-day success: allowing them to do more, and sell more, in less time.
Sales enablement tools allow salespeople to see options at a glance, and quickly prioritize. They can help organize content resources, facilitate communication between reps, and track the progress of leads through the sales process. Ultimately, sales enablement tools shorten the time required to close deals because salespeople aren't wasting time unnecessarily.
Combine Sales Training with Resources
Resources are essential, but without training your team won't be able to utilize them effectively. Your sales enablement solution should work together with your training. Some sales enablement tools allow you to link your training resources or even include them within the platform itself.
A comprehensive sales training program is one of the major building blocks to creating a high-performing sales team. So once you've got this sturdy base in place, it's all the more important to arm your reps with the knowledge, strategy, and best practices to follow through with impactful and engaging content.
Teams do better when they have quality content to work with, and effective sales enablement tools will elevate your highest quality content to where it's most visible. Not only will a good content management system save your reps valuable time and energy, it will also equip them to engage with their customers more effectively, which translates into faster conversions and higher sales.
Set New Standards of Sales Efficiency
Sales enablement technology and processes are helping sales reps crush quota and establish new standards in sales efficiency and effectiveness. Working hand-in-hand with this is increased sales productivity, which adds value by helping reps stay on-target, on-task, and on-platform.
Sales productivity–including workflow management, sales playbooks, guided selling, and more–has emerged as a natural complement to sales enablement because it helps sales teams optimize their efficiency. However, it's important to note that efficiency has its limits and effectiveness is truly the name of the game. Time should never be sacrificed for the sake of performance, and analytics won't read efficiency as always and completely translating to better output. With the right sales enablement platform, your business can maximize both.
Conclusion
Plotting your sales team's road to success can be a cinch once you have the right sales enablement software in place to support your goals. Faster sales and higher conversions are bred from happy sales reps who have time management, quality content, and best practices for productivity on their side.
When you arm your team with the tools to thrive, the results you seek are far more likely to follow.